Mid-Autumn Festival at World Museum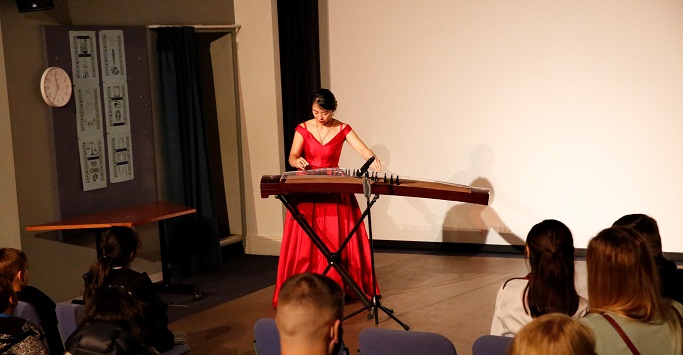 Liverpool Confucius Institute recently held Mid-Autumn Festival events in World Museum, including Chinese music, dance, calligraphy, paper crafting and paper cutting.
Xiaoxiao Hou performed on her Guzheng, including a famous Chinese song, "Qinghuaci", and Yuqiao Cai performed Chinese dance, combining Chinese modern pop music with traditional Chinese instruments perfectly. The event attracted excited audiences.
Miss Cai performed a Chinese fan dance. The audience enjoyed and appreciated the beauty of Chinese traditional dance, a new show for most of them. And then, Miss Cai invited audience members for a socially distanced opportunity to learn how to hold and use Chinese ornamental fans.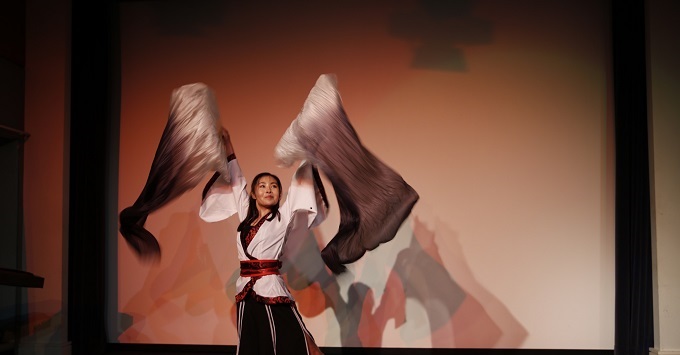 The workshops of Chinese calligraphy, paper crafting and paper cuting were held in an activity space. The main participants were children and parents.
Ziwei Guo and Ruolin Zhen taught calligraphy using magic water writing paper. Children and parents enjoyed using the brush to write. For example, they copied the strokes of Chinese characters which had shown on paper. In addition, tutors showed the children's English names in calligraphy and guided them to write step by step. Many parents were surprised to see their children's works and took photos with their children and their calligraphy work.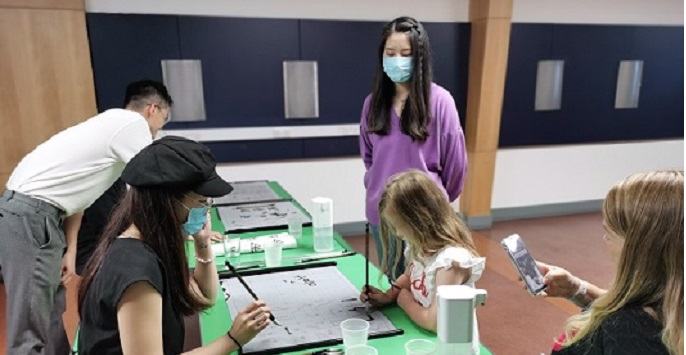 Lili Yang organised the paper crafting which was also very popular with children and adults alike. Miss Yang taught them to make Chinese lanterns with coloured paper, by cutting and stick paper together. Participants got take their Chinese lantern home as a positive memory from the day. In addition, Miss Yang also tied colorful ropes that represent the Chinese Dragon Boat Festival culture around the children's wrists. The children felt excited when they got colorful ropes and showed their wrists to their parents.

Lei Peng was responsible for the Chinese paper cutting workshop, showing participants how to carefully and safely cut out a rabbit, to their surprised when they opened the cutting paper. Miss Peng also cut a traditional Chinese character, "喜喜" which means double joy, and introduced the cultural meaning of this character to the participants.

Mid-Autumn Festival at World Museum was a very positive everyone involved in this Liverpool Confucius Institute stimulating and educational Chinese cultural event.