Successful China Day at Belvedere Academy sharing Chinese traditional arts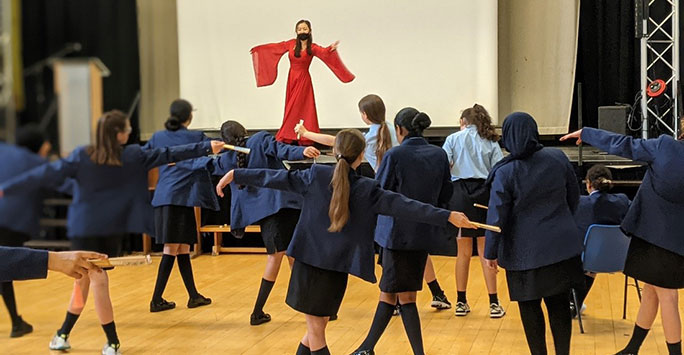 Liverpool Confucius Institute (LCI) recently provided a fun filled and inspiring China Day for Year 7 students at Belvedere Academy, showcasing and teaching Chinese traditional arts workshops including dance, music, craft, painting and calligraphy.
This provided opportunities to develop knowledge of Chinese culture, building upon Mandarin language and Chinese studies at Belvedere. China Day at Belvedere Academy was a great success, pupils were delighted with the activities, enjoying the whole event.
"It was a fantastic cultural experience." Romesa
"My favourite was the music workshop. It was very different to anything I've done before." Isabella
"It was amazing. We had so much fun." Evangeline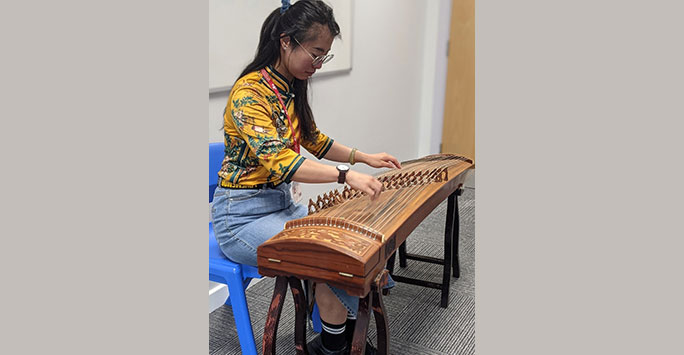 Image: Music Teacher Xiaoxiao Hou demonstrating Chinese music on the Guzheng.
Julie Taylor, Belvedere Academy Principal said:
It was lovely to host such enthusiastic professionals. Our pupils thoroughly enjoyed a range of fantastic activities during the day, which included dance and art; learning so much about Chinese culture.
Dr Penny Ding, LCI UK Deputy Director commented:
We are very happy that our talented LCI teachers can bring beautiful Chinese art forms in a professional manner to local schools and communities in the Liverpool City Region. We look forward to continuing to introduce these essences of Chinese culture.
Image: Chinese Painting workshop with Roulin Zhen.
Dr Hua Zhang, LCI Chinese Deputy Director said:
It was great to see students completing the event excitedly holding their Chinese handcrafts and paintings they made with our teachers, at this our first China Day at Belvedere Academy.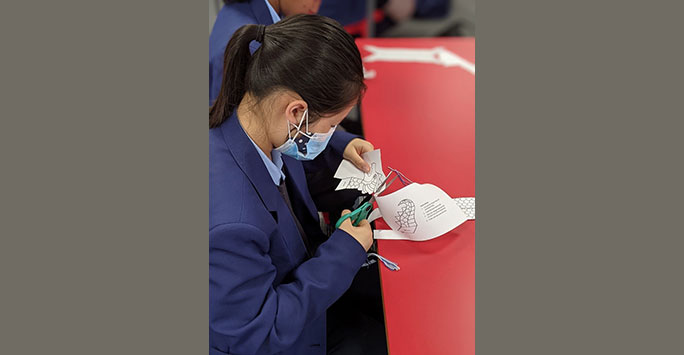 Image: Belvedere student partaking in the China Day craft workshop
The Confucius Institute provides Chinese language, cultural teaching resources and services worldwide, supporting local Chinese teaching and facilitating cultural exchanges.
Discover the work of Liverpool Confucius Institute.
Explore University of Liverpool Mandarin language and Chinese culture courses.