Northwest CI Dragon Boat Race 2019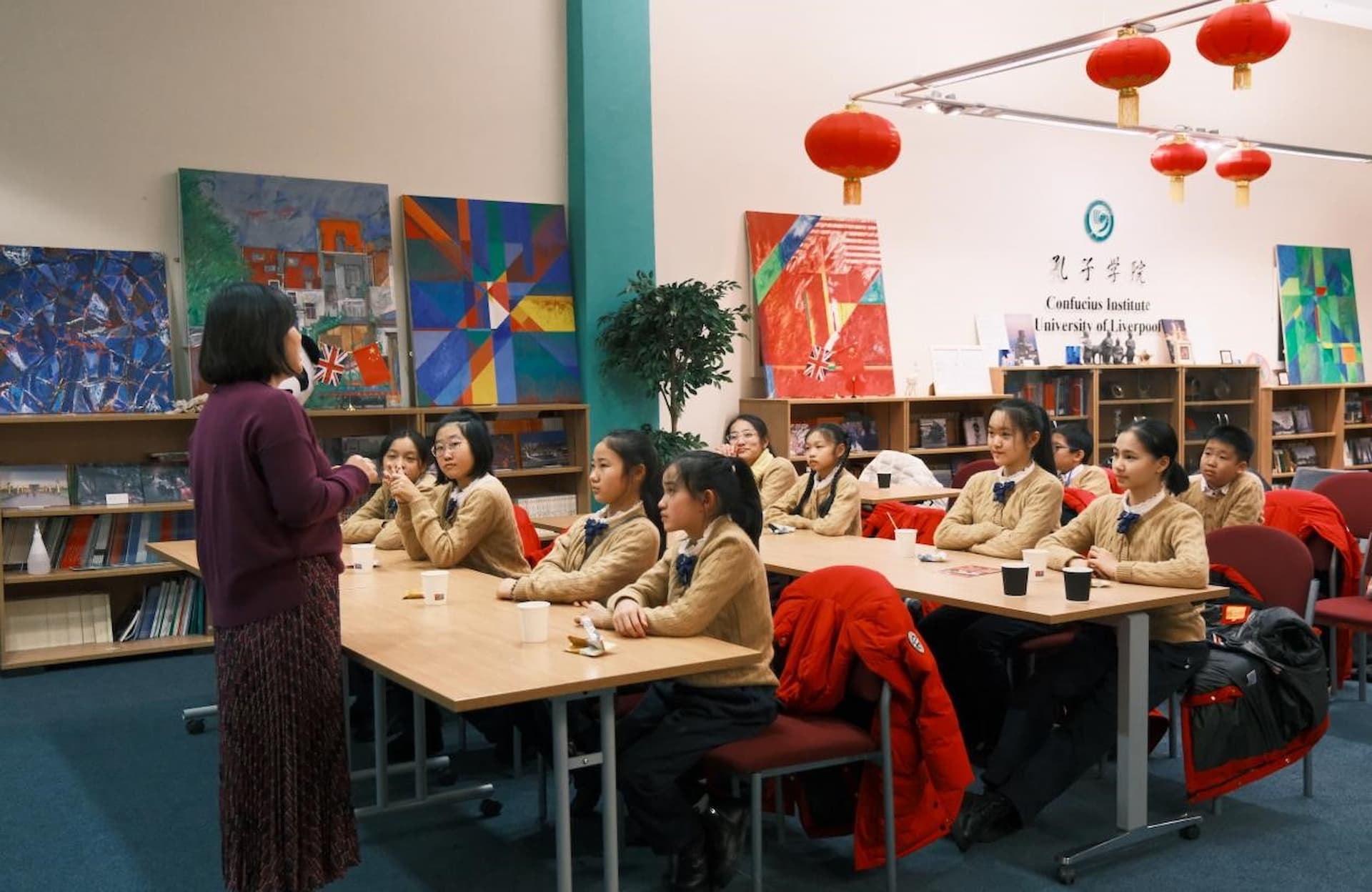 Dragon Boat Race is a popular activity for the traditional Dragon Boat Festival, an important traditional festival in China and some other Asian countries. The festival is among the UNESCO Representative List of the Intangible Cultural Heritage of Humanity. Every year, five Confucius Institutes from Northwest England will hold a dragon boat race.
Confucius Institute at the University of Liverpool hosted the annual Northwest CI Dragon Boat Race on 11th May. Five CI teams from the Edge Hill University, University of Central Lancashire, Lancaster University and Wigan and Leigh College came all the way to Liverpool Water Sports Centre and participated in the Race.
Dr Penny Ding, UK Deputy Director said at the opening speech, 'It is of significantly importance that the Dragon Boat Race is to be held in the UK, especially in a city like Liverpool, with a history of friendship with China over 150 years. Liverpool also has one of the biggest Chinese communities in the UK. It will not only extend cultural exchanges between China and UK; it is also a showcase of traditional Chinese Dragon Boat Festival to local people in the UK, bringing sports, traditional Chinese culture, communications and exchanges in humanities together.
The paddlers are volunteers from all walks of life, including University of Liverpool students, staff, visitors and the public. One of them is Keith, the 75 -year-old is passionate about learning Chinese language and culture. He has been learning Mandarin for two hours at LCI every week over the last four years.
Dr Hong Zhang, Chinese Deputy Director was the drummer for Liverpool Confucius Institute, she encouraged everyone to have a go of the heats and experience the race. She commented 'The outcome of the Race is not as important as participation. Since 2013, the Confucius Institute in the Northwest has organised the Dragon Boat Race. It played an important part of spreading Chinese traditional culture in the UK'.