CI welcomed visiting delegation from Hong Kong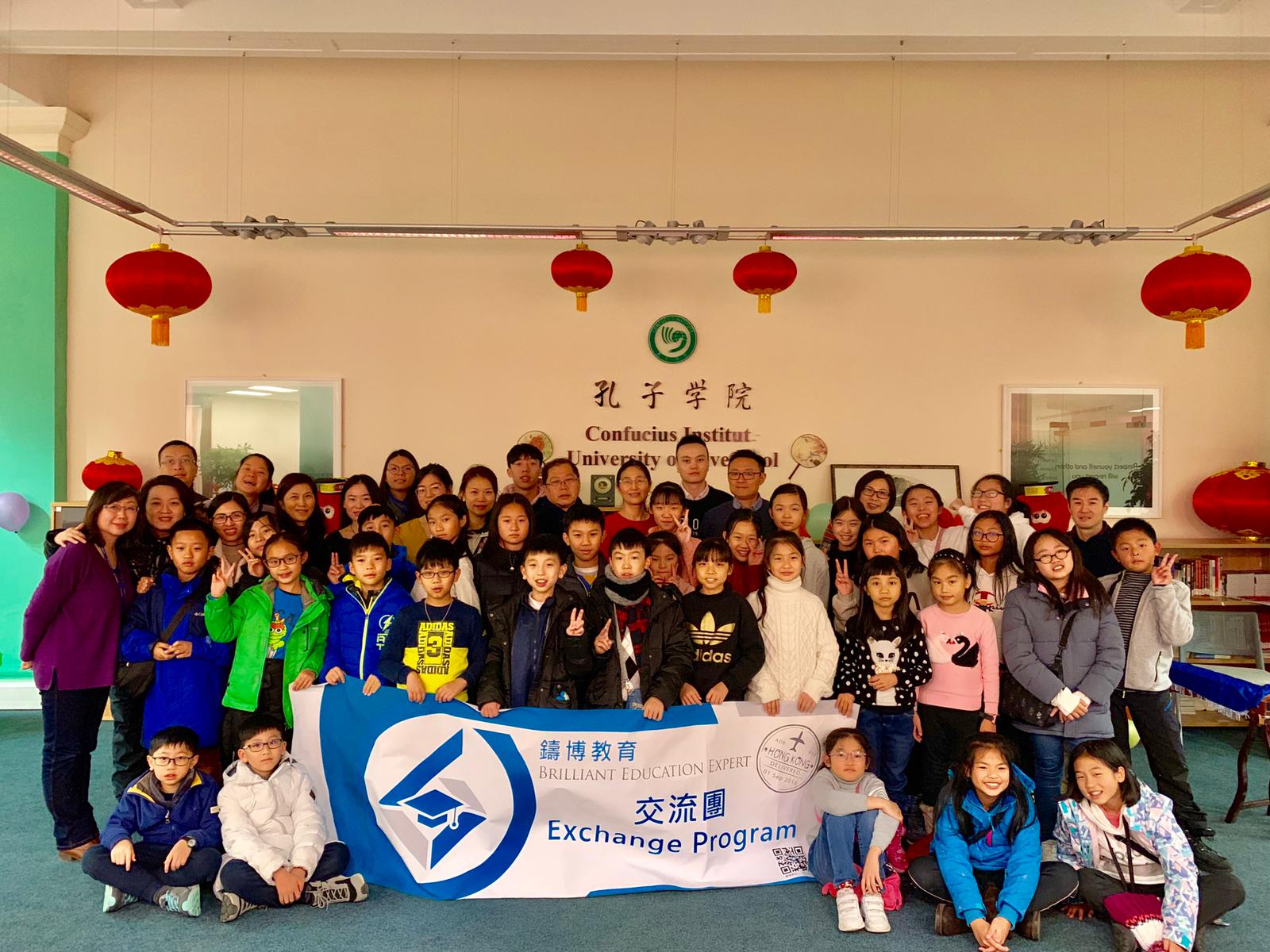 Confucius Institute welcomed a visiting delegation from Hong Kong on 31st January 2019.
Confucius Institute at the University of Liverpool dedicatedly provided a bespoke session including a presentation on UoL and CI, and a papercutting workshop for a visiting delegation from Hong Kong on Thursday 31st January. The Delegation consisted of 31 students aged between 8 and 12, and members of staff from four primary schools based in Hong Kong, including Taoist Ching Chung Primary School (Wu King Estate), T.W.G.H.s Wong See Sum Primary School, HKFYG Lee Shau Kee Primary School and Tai Po Baptist Public School.
The visit was co-organised and led by Brilliant Education Expert Limited, who work in partnership with Confucius Institute to provide Chinese calligraphy workshops across the UK and China. The delegation also aimed to promote cultural exchange, learn about British culture and promote Chinese culture to the students in the UK.
If you would like to join our mailing list to receive our newsletters, please email lci@liverpool.ac.uk.