The 13th Confucius Institute Conference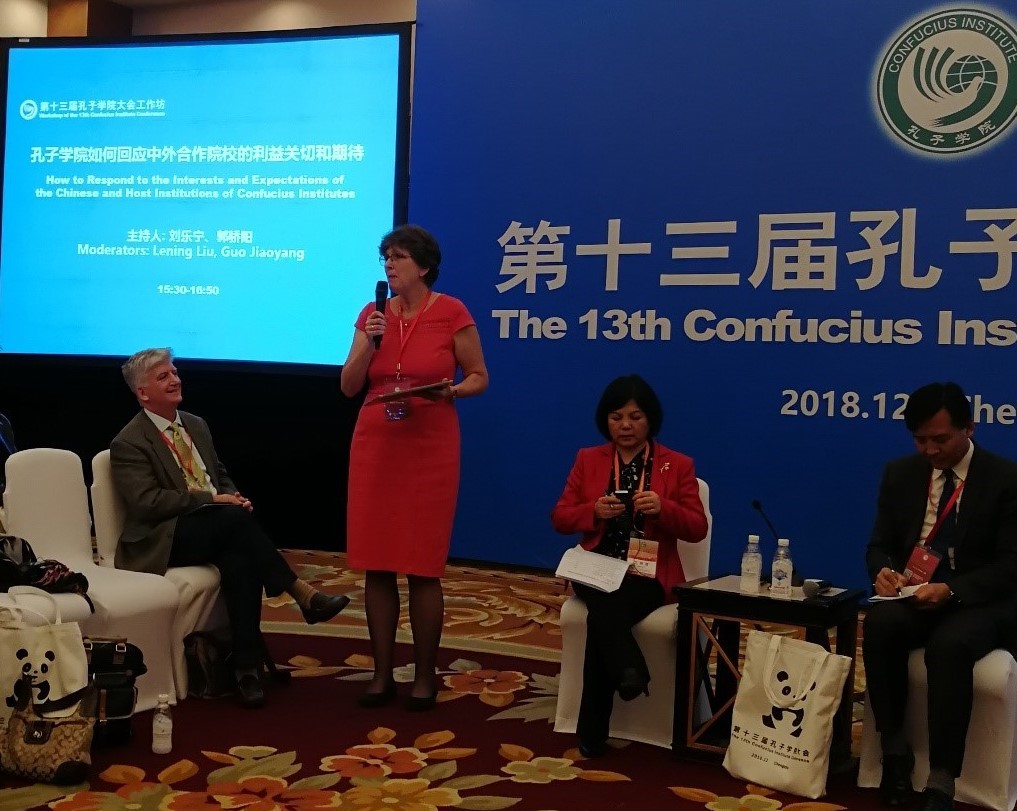 The 13th Confucius Institute Conference
4th December 2018 saw the opening of 13th Confucius Institute Conference at the Century City International Conference Centre in Chengdu, Sichuang Province. 1,500 representatives in total from 548 Confucius Institutes across 148 countries were present. Sun Chunlan, Vice Premier of the People's Republic of China and Vice President of the Confucius Institute Headquarters (Hanban), attended the conference and made an opening speech.
As a bridge for language and culture exchanges between China and the world, Confucius Institutes not only belong to China, but also have become a part of the world.
Professor Kristyan Spelman Miller, Director of the Liverpool Confucius Institute and Associate Pro-Vice Chancellor (Education) at the University of Liverpool, and Dr. Hong Zhang, Chinese Deputy Director of Liverpool Confucius Institute also attended the conference. Professor Spelman-Miller made a speech in a workshop themed 'How to respond to the Interests and Expectations of Chinese and the Host Institutions of Confucius Institutes.'
Based on the fruitful outcome from the conference, the Liverpool Confucius Institute will follow up through meetings to discuss and promote new development in subject construction and exchanges.
Discover more