Supporting One World Day in Carmel College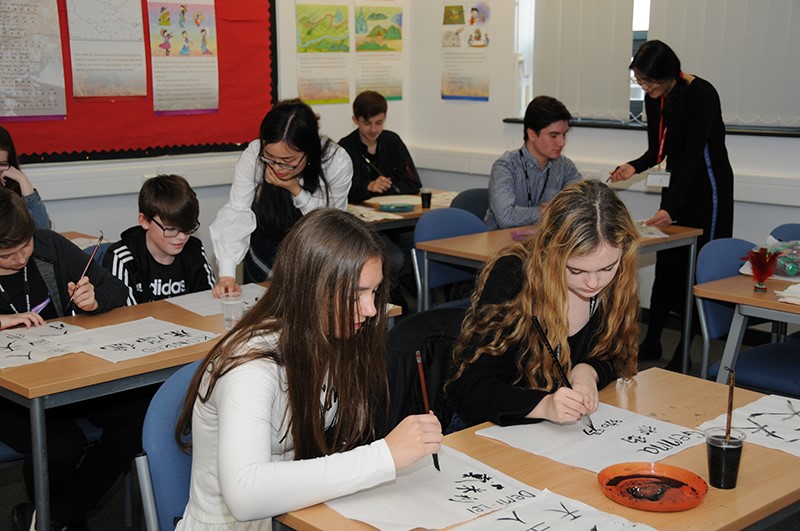 The Confucius Institute Supporting One World Day at Carmel College
One World Day is an annual event held by Carmel College for everyone to gain awareness of their fellow humans. Many famous organizations and speakers are invited there to broaden students' perspectives on life and keep them informed.
Dr. Hong Zhang, the Chinese Deputy Director, was invited to give lectures for three sessions on Chinese culture, which include Chinese characters, food, crafts, cities, etc. After each lecture, the students were also offered Chinese calligraphy workshop and a shuttlecock game taster, the traditional Chinese game.
Feedback from the students has been overwhelmingly positive. Many of them have expressed their strong interest in Chinese cultural activities organized by CI and great willingness to register for the Mandarin courses in Carmel College.
If you would like to join our mailing list to receive our newsletters, please email lci@liverpool.ac.uk.