Celebrating Mid-Autumn Festival 2018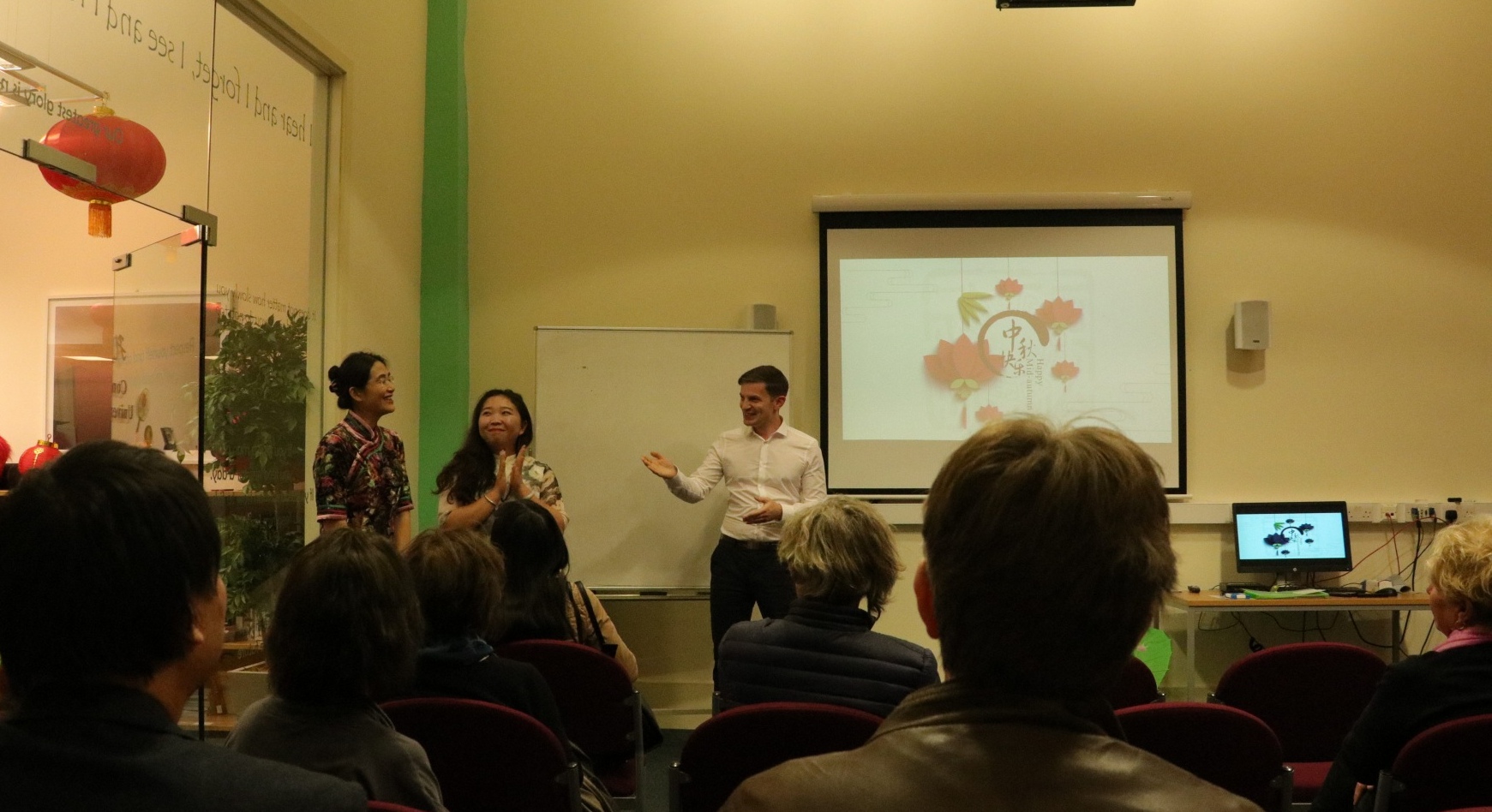 The Confucius Institute has recently hosted an event celebrating the Mid-Autumn Festival.
Mid-Autumn Festival, also known as the Moon Festival, is an important and popular festival in China and throughout the Chinese speaking world', commented the former Deputy Director, Mr John Tasker.
Colleagues, students and the public came along and enjoyed the featured story-telling and performances dedicatedly presented by CI Staff. They also tasted mooncakes, one of the must-haves for the Festival.
Dr Hong Zhang, the Chinese Deputy Director added, 'the Mid-Autumn Festival is about family-reunion and it's time for one to miss and send best wishes to their loved ones who are far apart from each other. We are glad and proud to host this event at the University of Liverpool to entertain those who have left their home and come to the UK for study and work.'
The guests all enjoyed the event and expressed interest in participating in future Chinese cultural events organised by CI.
If you want to add yourself to our mailing list and receive our newsletters, please email lci@liverpool.ac.uk.