Chinese New Year Celebration at Liverpool Confucius Institute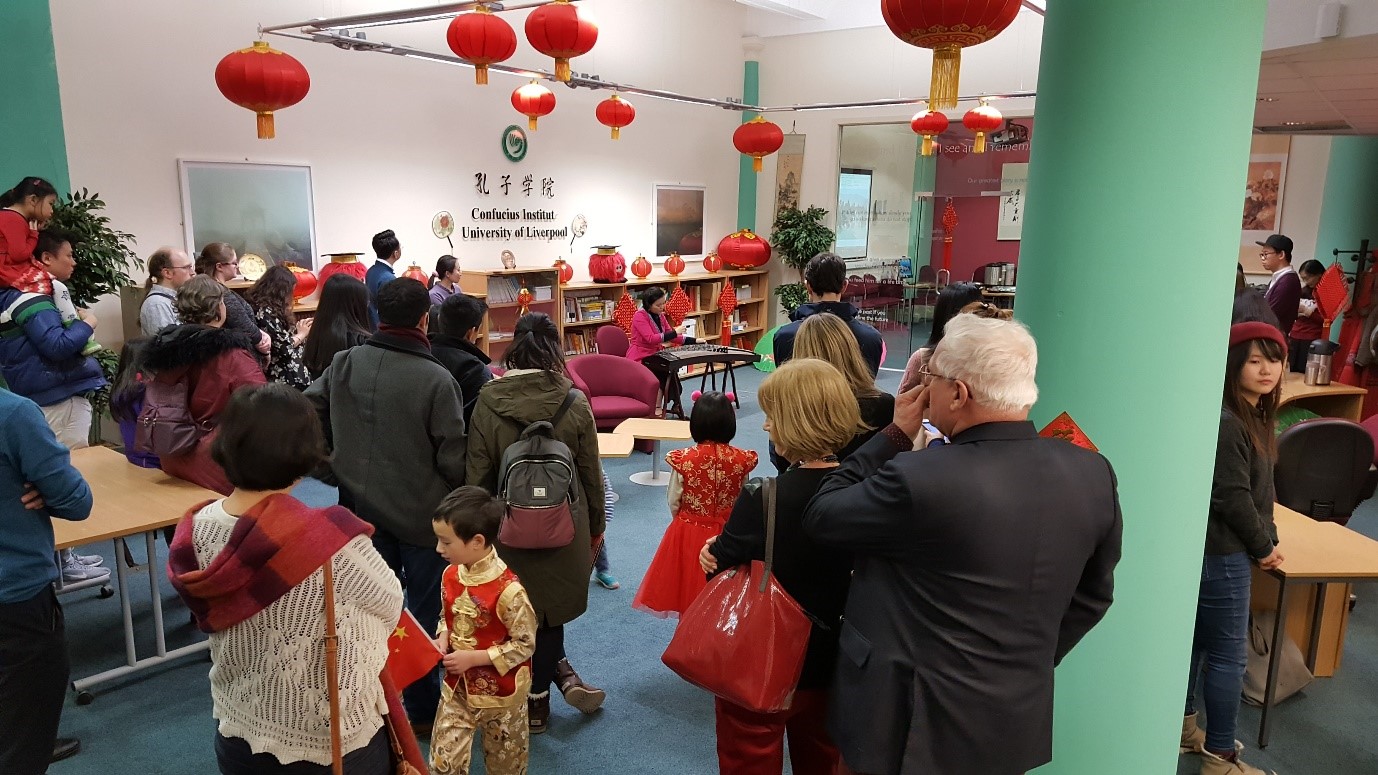 Chinese New Year Celebration at Liverpool Confucius Institute
On Thursday 15 February, the Eve of Chinese New Year, the Confucius Institute organised a celebration in its lounge at 126 Mount Pleasant. About 60 University staff, students and public attended the celebration. In a brief speech, UK deputy director John Tasker expressed his thanks for their support to the Confucius Institute, and Chinese deputy director Peng Tian introduced the traditions and customs of Chinese New Year. The attendees enjoyed the traditional Chinese music performance and tasted some Chinese traditional food.
The Chinese Lunar Year 2018, which started on the 16 February, is the Year of Dog, the 11th animal in the 12 year cycle, in the Chinese culture.
The city of Liverpool has launched it China Dream Season with the opening ceremony of the Exhibition 'China's First Emperor and Terra Cotta Warrior' in the World Museum on 8th February. The China Dream Season will last for 8 months, and is divided into three chapters themed around Chinese New Year, the Dragon Boat Festival (which is in June) and the Moon Festival (which is September). The Confucius Institute will join the Cultural Liverpool in organising related activities.