CI Hosts Teaching Seminar for Mandarin Tutors from Schools in Liverpool and Merseyside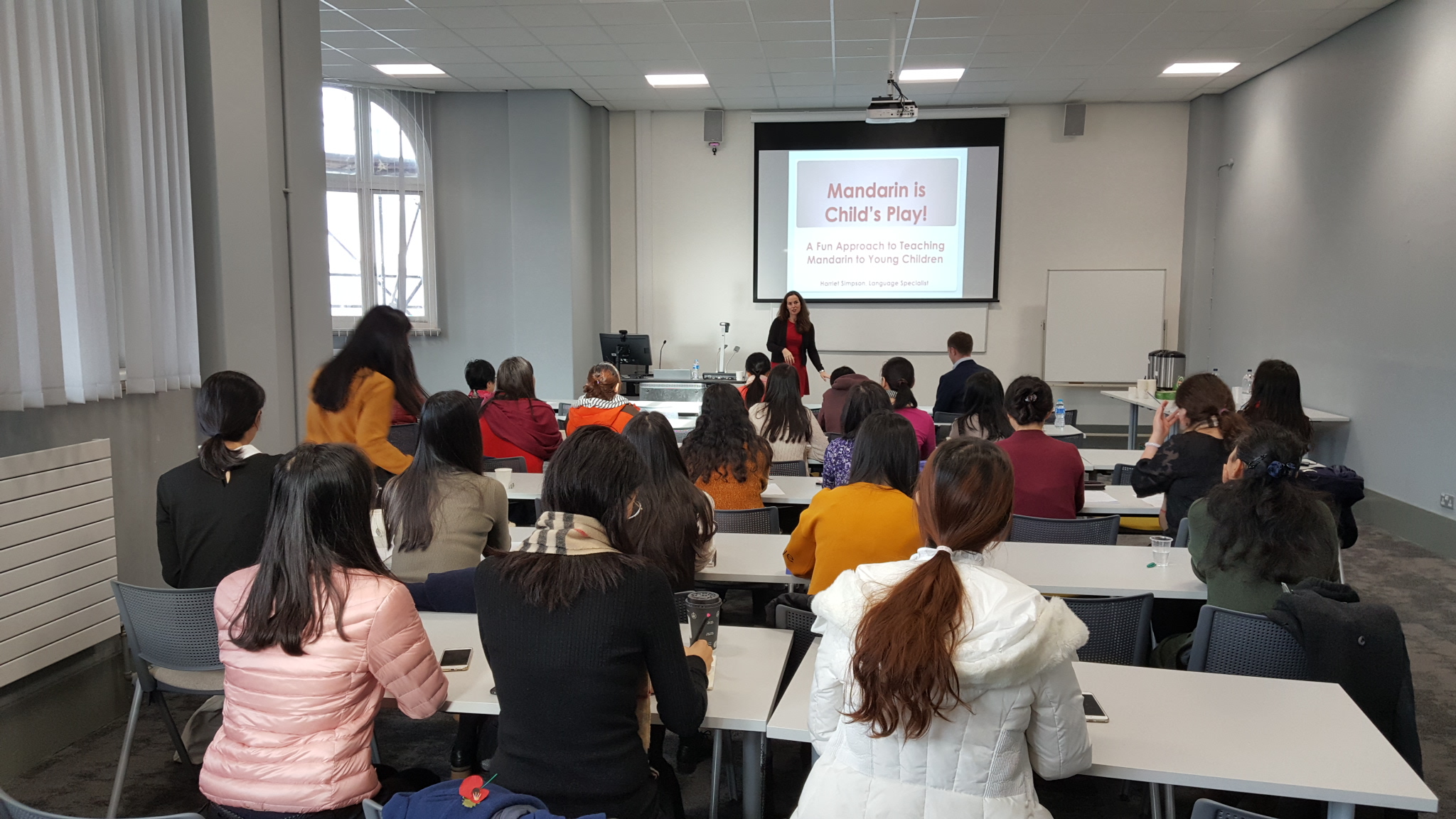 CI Hosts Teaching Seminar for Mandarin Tutors from Schools in Liverpool and Merseyside
On Saturday 4th November 2017, the Confucius Institute at the University of Liverpool hosted teaching seminar for Mandarin tutors from schools in Liverpool and Merseyside. About 40 Mandarin tutors from schools in this area as well as tutors from weekend Mandarin schools attended the seminar.
LCI Deputy Director John Tasker said, ''this is the third year CI held such seminars, and the previous two were both very successful. We hope to provide a platform for local Mandarin tutors to exchange their views and share their experience in Mandarin teaching.''
Mrs Harriet Simpson, Mandarin programme coordinator at Anchorsholme Academy, Blackpool, introduced interests-oriented Mandarin teaching approach for lower primary school pupils. The Chinese director from CI at the University of Manchester analysed the relationship between the teaching of Mandarin character and pronunciation. Ms Wei GAN, head of Mandarin Programme at Calday Grange Grammar School and Dr Lei PENG, coordinator of the University's Confucius Institute, respectively chaired the discussion sessions in the afternoon, which focused on how to make use of the various teaching software and online resources to motivate the students.