Our team
We are a team of multidisciplinary scientists working in different areas of research.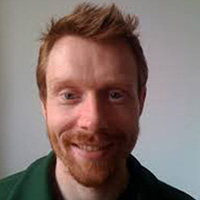 Professor Andy Jones
Andy is a specialist in proteome informatics and post genomic science. His particular areas of interest include new algorithms and software, databases, data sharing, and the interface between different types of Omics data. He has a strong track record in developing software and data standards for mass spectrometry (proteomics and metabolomics), and has developed popular databases in immunogenetics. For more details please visit Andy's professional profile.
---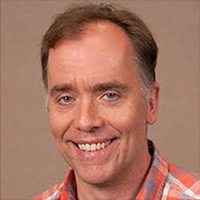 Professor Dan Rigden
Dan is a specialist in protein sequence and structural bioinformatics. He is particularly interested in using 3D modelling of all kinds to understand, predict and redesign protein catalysis, specificity and interactions. He is equally enthused by cryptic genome sequences and well-characterised proteins of medical or industrial relevance.
---
Management and leadership
Dr Eva Caamaño-Gutiérrez - Facility Manager and Data Scientist
As our manager, Eva coordinates all our work. She is a scientist by training and holds a PhD in Systems Biology. She has broad experience in data integration and her interests lie in application-based and translational biology.
Eva has led the creation and deployment of our most popular courses R for beginners and R for data science. She enjoys teaching and talking about different scientific projects. Have a look to her full profile here.
---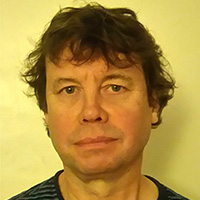 John Heap – Senior Software Engineer and Deputy Facility Manager
John has over 20 years of industry experience developing various pipelines and solutions for life sciences. He is working on an assortment of projects including the use of social media to improve determination of adverse effect of commercialised drugs. He has had a key role in COVID-19 response projects such as Symptom Watch and Campus Shield.
---
Data Scientists and Software Engineers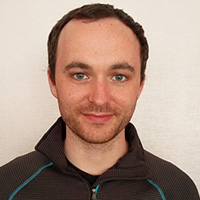 Dr Kim Clarke - Data Scientist
Kim joined the CBF as a full-time data analyst after a post-doctoral position investigating the molecular drivers of metastasis in renal tumours. He continues to specialise in applying multi-omics based strategies to issues of human health and diseases. His most recent work involves the development of novel approaches to analyse single cell transcriptomics data.
---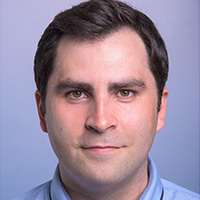 Dr Arturas Grauslys – Data Scientist
Arturas joined the Facility after completing a short post-doctoral position developing NMR metabolomics software. He is most interested in computational statistics and machine learning. He has worked with biological networks with the aim to classify compounds' modes of action and currently is working on a number of health data science projects applying machine learning to solve complex problems with high impact in patient care.
He has co-develop the courses R for beginners and R for data science and supports a number of students learning R.
---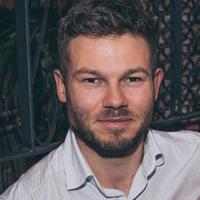 Mr Daniel Green – Data Scientist
Dan joined the CBF while undertaking a MRC/Versus Arthritis PhD where he is developing models to identify biomarkers for age and disease in musculoskeletal tissues. His experience resides in genome wide epigenetic, epi-transcriptomic and gene expression analysis with a particular interest in applying statistical/machine learning approaches to answer biological questions. Dan is one of the course developers and leaders for R for Data Science and contributor to the R for beginners course.
---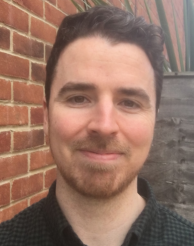 Dr Anthony Evans - Data Scientist
Anthony joined the Facility following a post-doctoral position, investigating biomarkers for therapeutic response in pancreatic cancer. He has particular interests in understanding disease heterogeneity and applying computational biology for clinical benefit.
---
Ms Emily Johnson - Data Scientist
Emily joined the CBF as a data scientist following a PhD where she used a systems biology approach to study type I collagen regulation in ageing and disease. She has previous experience as a database curator. Her primary interests are integrating multi-omics data, systems modelling, molecular modelling and how these techniques can be applied to translational biology.
---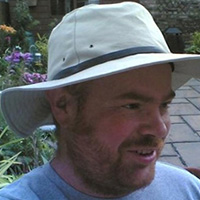 Dr Antony McCabe - Senior Software Engineer
Tony is a computer scientist with wide experience in software development and database creation. He is currently working on a number of different bioinformatic software projects. This includes the Allele Frequencies Net Database, the ChannelBank prototype as well as in-house software for research purposes and data visualisation.
---
Alex Rothwell – Data Scientist
Alex joined the CBF while completing his PhD in machine learning for improving blood cancer diagnosis, working with the Haemato-Oncology Diagnostics Service (HODS) based at the Royal Liverpool University Hospital. His other work includes using interpretable machine learning to predict and understand factors affecting kidney transplant rejection, and working with Alder Hey Children's Hospital to improve management of neuromuscular disorders.
---
Simon Perkins – Data Scientist
Simon has worked in industry as a software engineer and for Cancer Research UK as a proteomics analyst. He is most interested in enabling and developing bespoke proteomic analyses and software as well as developing a growing expertise in machine learning for biological applications.
---
Honorary Associated directors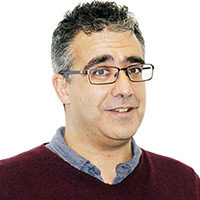 Honorary Professor Francesco Falciani
Francesco is a specialist in developing novel computational approaches in systems biology and the application of these techniques to complex biological systems. Projects in Francesco's research group have ranged from modelling the effect of pollutants in the environment to cancer and ageing. He was very involved in the Systems Medicine efforts in the MRC Centre for Drug Safety Science and in the area of blood malignancies.
Francesco has recently left the university to focus on his consultancy work but remains a great source of advice and inspiration for our work.
---
Dr Philipp Antczak
Philipp has now moved to the University of Cologne in Germany but remains closely associated with the CBF. He has a well-established track record of developing and applying computational tools to areas of biomedical and environmental science. He has experience utilising statistical/predictive/network modelling approaches, data integration techniques, and machine learning to answer biological questions. His main focus is in understanding the molecular basis underlying stress responses/adaptation in acute, chronic or transgenerational observed effects.
---