Our team
We are a team of multidisciplinary scientists working in different areas of research. All of our staff are trained at PhD-level or have equivalent industry experience.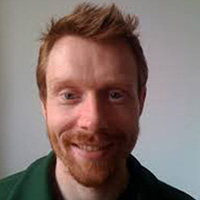 Professor Andy Jones
Andy is a specialist in proteome informatics and post genomic science. His particular areas of interest include new algorithms and software, databases, data sharing, and the interface between different types of Omics data. He has a strong track record in developing software and data standards for mass spectrometry (proteomics and metabolomics), and has developed popular databases in immunogenetics. For more details please visit Andy's professional profile.
---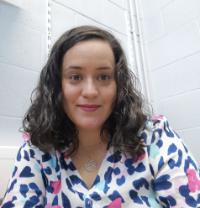 Dr Eva Caamaño-Gutiérrez - Director
As a director and facility lead, Eva coordinates all our work. She is a scientist by training and holds a PhD in Systems Biology. Her area of expertise relies on the application of machine learning approaches to biomarker discovery. She has broad experience in data integration and her interests lie in application-based and translational biology. She is leading our engagement with the Liverpool Women's Hospital and Alder Hey Children's Hospital.
Eva has led the creation and deployment of our most popular courses R for beginners and R for data science. She enjoys teaching and talking about different scientific projects. Have a look to her full profile here.
---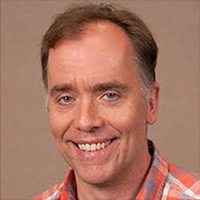 Professor Dan Rigden
Dan is a specialist in protein sequence and structural bioinformatics. He is particularly interested in using 3D modelling of all kinds to understand, predict and redesign protein catalysis, specificity and interactions. He is equally enthused by cryptic genome sequences and well-characterised proteins of medical or industrial relevance.
---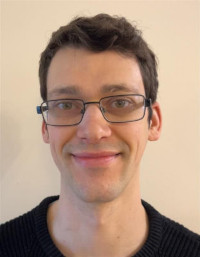 Dr Jamie Soul
Jamie has recently joined the University as a Senior Data Scientist following a Versus Arthritis Fellowship at Newcastle University. He has eight years of bioinformatics experience and a broad range of skills, with a strong interest in developing and applying new computational approaches to biomedical data to drive hypothesis generation. He enjoys learning new areas of biology and is excited by the potential of emerging technologies such as single-cell sequencing, spatial transcriptomics and high-throughput functional genomics (CRISPR screens).
---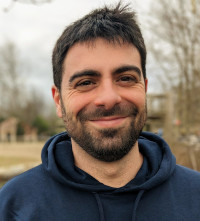 Dr Francesco Del Carratore
Francesco is a Lecturer in Computational Biology at the University of Liverpool. He focuses on the statistical analysis of big datasets coming from multi-omics experiment, the mathematical modelling of biological systems (e.g., genome-scale metabolic models), and processing LC/MS-based untargeted metabolomics data with a particular emphasis on metabolites annotation. His expertise is often applied on the genetic engineering of bacterial chassis for antibiotic production and on the elucidation of the molecular signalling governing microbiome interactions.
---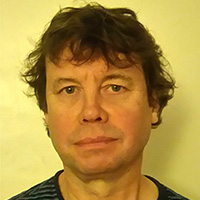 John Heap – Senior Software Engineer and Facility Manager
John has over 20 years of industry experience developing various pipelines and solutions for life sciences. He is working on an assortment of projects including the use of social media to improve determination of adverse effect of commercialised drugs. He has had a key role in COVID-19 response projects such as Symptom Watch and Campus Shield.
---
Data Scientists and Software Engineers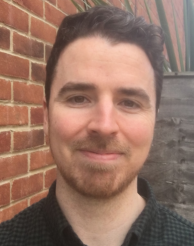 Dr Anthony Evans - Senior Data Scientist
Anthony joined the Facility following a post-doctoral position, investigating biomarkers for therapeutic response in pancreatic cancer. He has particular interests in understanding disease heterogeneity and applying computational biology for clinical benefit.
---
Dr Emily Johnson - Data Scientist
Emily joined the CBF as a data scientist following a PhD where she used a systems biology approach to study type I collagen regulation in ageing and disease. She has previous experience as a database curator. Her primary interests are integrating multi-omics data, systems modelling, molecular modelling and how these techniques can be applied to translational biology.
---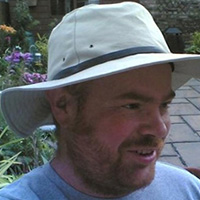 Dr Antony McCabe - Senior Software Engineer
Tony is a computer scientist with wide experience in software development and database creation. He is currently working on a number of different bioinformatic software projects. This includes the Allele Frequencies Net Database, the ChannelBank prototype as well as in-house software for research purposes and data visualisation.
---
Dr Megan Hasoon - Data Scientist
Megan has recently joined the CBF following two years working at the Bioinformatics Support Unit at Newcastle University. Previously she gained a PhD in evolutionary ecology investigating host-microbe interactions in pea aphids. She has a keen interest in emerging technologies, including single-cell sequencing and spatial transcriptomics and how these can be utilised to answer exciting research questions. She is also passionate about teaching and engaging with the public though scientific outreach.
---
Dr Euan McDonnell - Data Scientist
Euan joined as a data scientist while finishing a Bioinformatics PhD where he applied co-expression network methods to investigate the pathobiology of an oncogenic herpesvirus. His interests lie in applying network modelling and biostatistical approaches to multi-omic data-sets in order to disentangle host-microbe interactions, drug mode of action and drug resistance, alongside answering many other biological questions. He is also currently co-developing materials for an R course.
---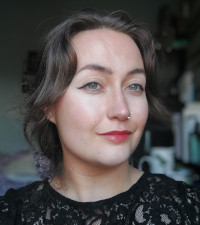 Dr Lauren Mee - Data Scientist
Lauren has a PhD in computational and evolutionary biology. Her doctoral project explored the genetic underpinnings of the bee immune response, considering evolutionary, transcriptomic, and microbial ecological elements. With a solid foundation in molecular and biochemical laboratory work, Lauren possesses a comprehensive understanding of Life-Science project workflows. She is interested in tackling biological inquiries using multi-omic approaches that account for both fine-scale and broad-scale factors, spanning from single genes and proteins to systems biology and evolutionary ecology. Lauren will be working as liaison between CBF and EATC4Children at Alder Hey Hospital as part of a project that aims to leverage data science approaches to better our understanding of autoimmune disorders in children.
---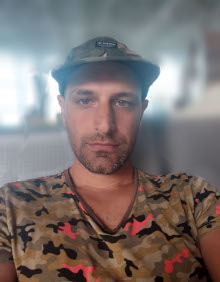 Shahram Mesdaghi – Protein bioinformatician
Shah is part of the Professor Daniel Rigden's group in the Institute of Systems, Molecular and Integrative Biology where his research focusses on Protein Bioinformatics. Shah is a specialist in the application of diverse bioinformatics tools to proteins of interest to predict the structure and functions of uncharacterised proteins. At the CBF he will be using structural bioinformatics to understand medin generation. More specifically, he will use molecular dynamics analysis to assess how medin cleavage sites become accessible. This will include analyses in the presence or absence of lipid bilayer. Additionally, we will use experimental results from collaborators to identify targets to perform protein bioinformatics and characterize candidate genes that affect medin processing e.g., functional annotation and structural modelling
---
Dr Alex Rothwell – Data Scientist
Alex joined the CBF while successfully completing his PhD in machine learning for improving blood cancer diagnosis, working with the Haemato-Oncology Diagnostics Service (HODS) based at the Royal Liverpool University Hospital. His other work includes using interpretable machine learning to predict and understand factors affecting kidney transplant rejection, and working with Alder Hey Children's Hospital to improve management of neuromuscular disorders.
---
Dr Kerry Ramsbottom – Data Scientist
Kerry joined the CBF as a part-time data scientist alongside a post-doctoral position where she is working on a project aimed to develop statistical methods for PTM localisation and create gold standard data sets for human and model organisms. Her other work has included informatics investigations to explore the involvement of Human Leukocyte Antigens (HLA) with adverse drug reactions.
---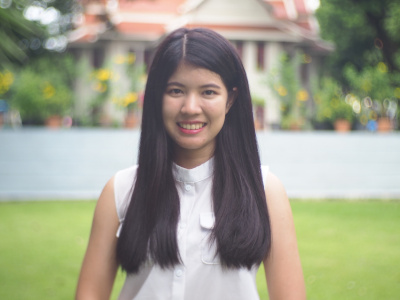 Kawinnat Sue-ob - Data Scientist
Kawinnat, (aka Pimmy), has joined the CBF as a part-time data scientist alongside her PhD study under supervision of Prof. Andy Jones. She is currently working on SUMOylation (post translational modification), focusing gene identification, evolution and transcriptomic regulation in plants. Pimmy's work at the CBF includes gene identification in model organisms using bioinformatic approaches and website administration and design.
---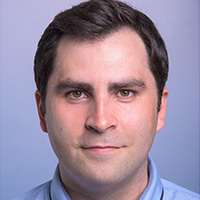 Dr Arturas Grauslys – Senior Bioinformatician at Eliptica
Arturas joined the CBF as a full-time data scientist after a post-doctoral position building software and analytical pipelines for NMR metabolomics. In his time in the CBF he specialised in health data science, applying machine learning approaches to solve complex problems ranging from biomarker discovery to drugs classifications. Arturas is also a developer of our popular R courses. He is now a senior bioinformatician in Eliptica where he is working on personalised medicine and holds an honorary position with us.
---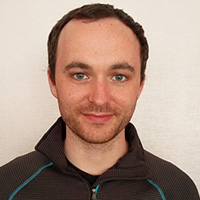 Dr Kim Clarke - Associate Principal Informatician at Astra Zeneca
Kim joined the CBF as a full-time data analyst after a post-doctoral position investigating the molecular drivers of metastasis in renal tumours. In his time in the CBF he specialised in applying multi-omics based strategies to issues of human health and diseases and the development of novel approaches to analyse single cell transcriptomics data. Kim is now a senior data scientist in Astra Zeneca and holds an honorary position with us.
---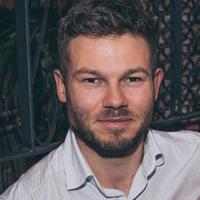 Mr Daniel Green – Data Scientist
Dan worked at the CBF while undertaking a MRC/Versus Arthritis PhD developing models to identify biomarkers for age and disease in musculoskeletal tissues. His experience resides in genome wide epigenetic, epi-transcriptomic and gene expression analysis with a particular interest in applying statistical/machine learning approaches to answer biological questions. Dan is now a senior data scientist at Mitra Bio and continues a close collaboration with the CBF
---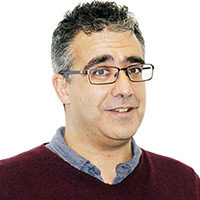 Honorary Professor Francesco Falciani
Francesco is a specialist in developing novel computational approaches in systems biology and the application of these techniques to complex biological systems. Projects in Francesco's research group have ranged from modelling the effect of pollutants in the environment to cancer and ageing. He was very involved in the Systems Medicine efforts in the MRC Centre for Drug Safety Science and in the area of blood malignancies.
Francesco has recently left the university to focus on his consultancy work but remains a great source of advice and inspiration for our work.
---
Dr Philipp Antczak
Philipp has now moved to the University of Cologne in Germany but remains closely associated with the CBF. He has a well-established track record of developing and applying computational tools to areas of biomedical and environmental science. He has experience utilising statistical/predictive/network modelling approaches, data integration techniques, and machine learning to answer biological questions. His main focus is in understanding the molecular basis underlying stress responses/adaptation in acute, chronic or transgenerational observed effects.
---
Alumni
Mr Simon Perkins - Currently working as Principal Informatician in Astra Zeneca
Dr Mara Kozic - Bioinformatics analyst in DIOSynVax
Dr Louise Yukari Takeshita
Mr John Herbert - freelance bioinformatician