Indrajeet Prasad successfully completes MBA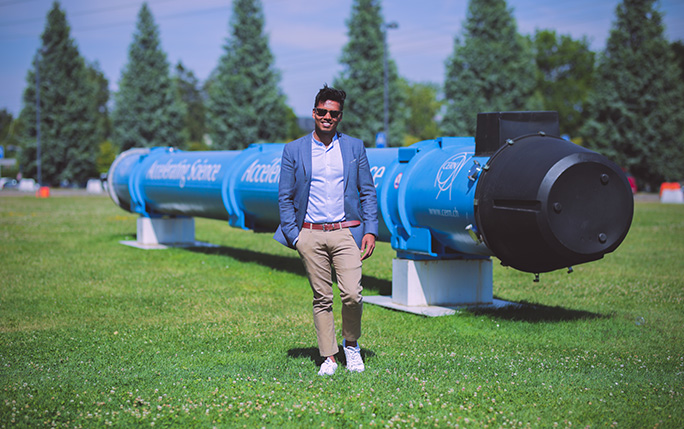 In Spring 2021, Indrajeet Prasad, AVA Fellow based at FOTON, s.r.o. completed the Master of Business Administration (MBA) degree at the Prague University of Economics and Business (Czech Republic). Indrajeet joined the AVA project in 2017 and as part of his Fellowship he successfully completed this International Executive MBA in Business & Entrepreneurship.
The Prague University of Economics and Business (VŠE) was Indrajeet's first choice when he decided to move his career from only technical responsibilities towards tech business and entrepreneurship. VŠE's executive MBA program is designed especially for highly skilled professionals with industry experiences seeking to expand their knowledge of business & management, and deepen their management and entrepreneurial skills to enable the successful realization of their next career move. In 2020, VŠE was awarded the title of best Business School in Eastern Europe at the annual Eduniversal ranking.
During his MBA studies, Indrajeet participated in various business case studies, business presentations and he also wrote several papers. Being a Fellow within the AVA Network, an EU Horizon 2020 project, he was in a prime position to use his gained knowledge of business and his Fellowship experience during his MBA. Here, Indrajeet was able to use topics related to his work for AVA with disseminations on "European Commission's HORIZON 2020- Marie Skłodowska-Curie Actions (MSCA) - A Perspective on Career development for Researchers" and "Project Management Frameworks used for large scale research projects at CERN: Their advantages and disadvantages".
As part of the Fellowship, Indrajeet has done a large number of (entrepreneurial) outreach activities for students in his home country India. His dedication to these activities and his love for business and entrepreneurship was one of the reasons to concentrate his final MBA dissertation on "Edtech Startups in India – Success factors". When he successfully completed his studies, Indrajeet started as a Project Estimator ii at Honeywell (Czech Republic) and also co-founded a tech start-up called PaMaKid.com.
Congratulations!