There, and in what is regarded as a pioneering role for women at that time, she undertook further research and co-authored several articles with Dr Luis Alvarez, who later went on to win the Nobel Prize for Physics in 1968.
When Margaret passed away in 2019 at the age of 90, it was her wish that students at the University of Liverpool should benefit from her estate. The resulting legacy, bequeathed by Margaret and her late husband Bertram, made a sizeable contribution to the £200,000 raised by our COVID-19 Student Crisis Support Fund, allowing the University to reach the most vulnerable students facing financial hardship as a result of the COVID-19 pandemic. To date, more than 200 students have been supported.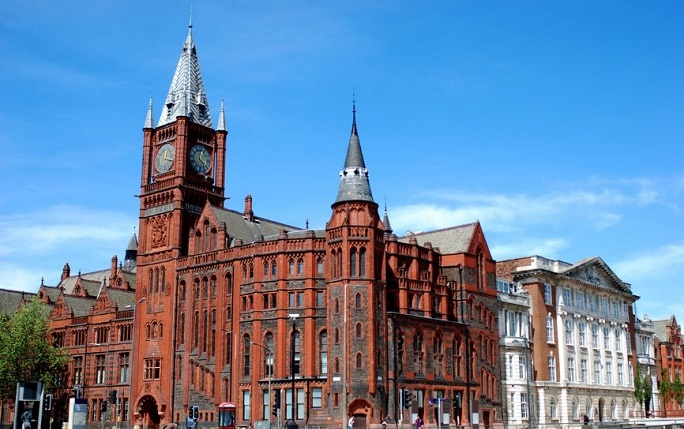 We cannot underestimate the impact of legacy giving; without it, the University we know today would not exist. The first recorded gift was in 1891 when the original University building, which now houses the Victoria Gallery & Museum (pictured), was funded by the people of Liverpool and local philanthropists. Today, almost a third of the University's fundraised income comes from legacy donations.
Margaret and Bertram were passionate advocates for education and student opportunities. In addition to the Crisis Support Fund, funds from their generous legacy will be used to boost the student experience.
The University is privileged to have been remembered by Margaret and Bertram. Their passion for education will leave a lasting impact upon the students who have benefited from the opportunities offered through their legacy. ●
If Margaret's story has inspired you to find out more about legacy giving, please visit liverpool.ac.uk/giving/legacies or contact our Legacy Officer, Carolyn Jones.