Postgraduate events happening this February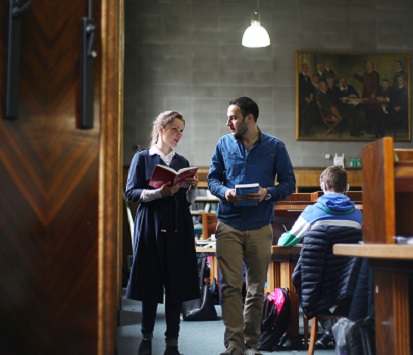 Whether you want to progress your career, pursue your interests or move in to research and academia, we can help you get there!
Next month, the University will be hosting two events for students who are interested in pursuing postgraduate study.
Postgrad LIVE! Liverpool, organised by FindAUniversity, will be held in the Liverpool Guild of Students on Thursday 15 February, 12-3pm. The event gives you the opportunity to speak to representatives from universities across the UK and abroad about the benefits of postgraduate study and the opportunities that are available. There will also be Postgraduate Loans Explained stand to discuss any queries you may have about funding.
More than 90% of student attendees in 2017 said they had found Postgrad LIVE! worth attending and would recommend it to a friend. By registering to attend you could win £1,000!
The following week, the University will be hosting our Postgraduate Open Evening, on Wednesday 21 February, 4:30-7pm.
Taking place at the Central Teaching Hub, you will be given the opportunity to find out more about our postgraduate taught and research funding opportunities as well as get advice on how to submit a successful application. There will be a Central Exhibition where you can chat to staff and academics about the course you are interested in, as well as getting funding advice.
You will also be able to network with current students, other prospective students and staff at the drinks reception.
Speaking about the Postgraduate Open Evening, Christine Todd, Head of UK Recruitment at the University of Liverpool, said: "Our Open Evening is suitable for you if you've already applied for postgraduate study, are thinking of applying or simply want to find out more. It's an excellent opportunity to speak to our expert staff about how a postgraduate qualification from the University can help you to realise your ambitions."
University of Liverpool students are eligible for our Postgraduate Progression Award – a reduction in fees for full or part-time master's programmes at either our Liverpool or London campuses. To find out more please visit our Postgraduate Progression Award webpage.
To find out more and to register for the Postgrad LIVE Liverpool event please visit the Postgrad LIVE Liverpool website.
To find out more and to register for the Postgraduate Open Evening please visit the Postgraduate Open Evening webpage.