Teacher of the Year award for Physics lecturer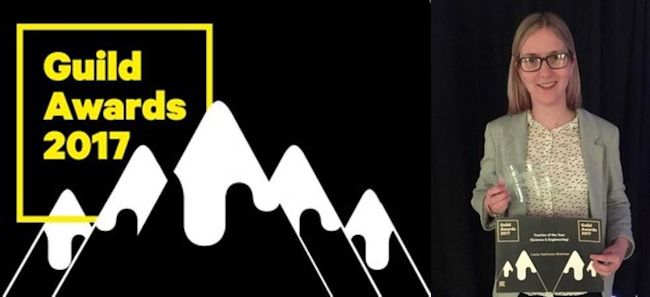 Dr Laura Harkness-Brennan has received the Liverpool Guild Awards 2017 "Teacher of the Year" award for the faculty of Science and Engineering. The Liverpool Guild Awards recognise the contributions of staff and students who have gone that "extra mile" to improve student experience and impact the wider Liverpool community. Laura was nominated by physics students for her supportive approach, provision of unique placement opportunities, innovative lectures and acting as a role model for female physics students.
Laura attended the award ceremony at the University of Liverpool along with the other shortlisted nominees in her category, Shakir Jiffri (School of Engineering) and Mark Riley (School of Environmental Sciences). After receiving the award, Laura said "I am extremely proud to receive the award. I have thoroughly enjoyed teaching medical physics and supervising student research projects. It was wonderful to be nominated by the students".