2015 University of Liverpool Poster Day success for Physics PhD student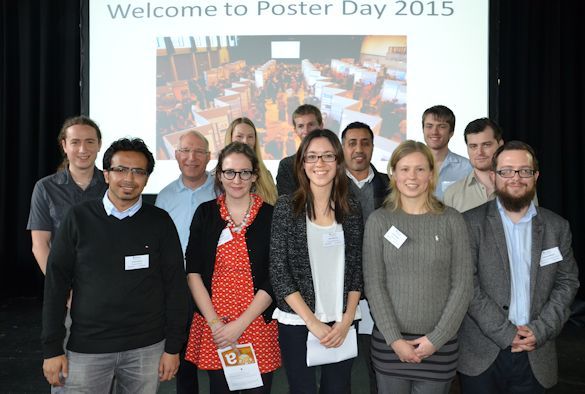 Congratulations to Tom Whittles who won the Faculty of Science and Engineering 3rd prize in the 2015 University of Liverpool Poster day.
The annual event gives second year postgraduate research students the opportunity to showcase their work to a wider academic audience and gain feedback from peers and research professionals.
Tom's poster was entitled "Earth abundant sulphides for PV applications".
His research is supervised by Dr Vin Dhanak and Prof Ken Durose in the Stephenson Institute for Renewable Energy.