Students work with Liverpool businesses in assessing risks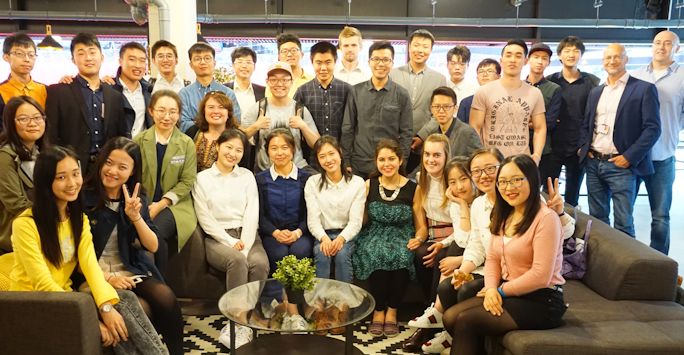 For the last four summers students from the Department of Mathematical Sciences have worked alongside Liverpool businesses on assessing all kinds of risks they are facing. This last summer our students have worked with Charles Oddy on enterprise risk management, with SatSafe on pricing drivers behaviour, with Eddie Stobart on networks optimization, and with Barnett Waddingham in analyzing non-financial risks of universities.
Dr Corina Constantinescu, director of the OLD - Institute for Financial and Actuarial Mathematics (IFAM) in the Department of Mathematical Sciences and coordinator of the programme says "our undergraduate students are highly motivated to answer real-work questions and to see mathematical theory applied in practice. For the last four years, we have run these summer research projects, led by our IFAM academics and their PhD students, in cooperation with Liverpool business partners, aiming to assess some of the risk they are facing in the ever changing economic landscape. We work on providing methods, data analysis or risk management solutions varying from strategic planning recommendations to personalised insurance."
Charles Oddy, ERM, CERA, says "this was the second summer I worked alongside University of Liverpool students and academics and I am impressed by their enthusiasm and professionalism. The students work as real ambassadors of the university".
Stuart Millward, CEO of SatSafe Technologies, "Working with the students on this project was an absolute privilege and the quality of work was testament to the extremely high standards of Liverpool University's Department of Mathematical Sciences"
Prof. Kurt Langfeld, Head of Department of Mathematical Sciences explains "our students experience is of paramount importance for our department. Partnering with our UG students and Liverpool businesses in research is not only a success story for our Department and our university, but also for the city of Liverpool."