Successful inaugural symposium in Quantitative Finance and Risk Analysis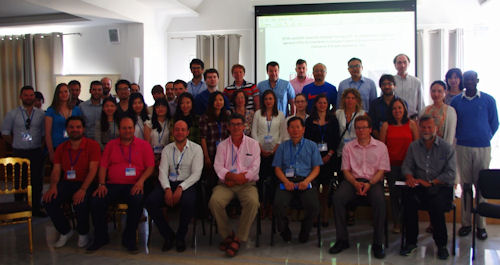 The multi-disciplinary Institute for Risk & Uncertainty, through the EPSRC & ESRC Centre for Doctoral Training on Quantification and Management of Risk and Uncertainty in Complex Systems & Environments and the Adam Smith Business School in the University of Glasgow organized the 1st Symposium in Quantitative Finance and Risk Analysis in Santorini, Greece from 11-12 June 2015.
The symposium provided a multi-disciplinary forum for the exchange of knowledge and expertise in the broader area of Quantification Finance, Risk Analysis and Management. The event attracted 56 delegates from more than 10 countries who are experts and decision makers in a variety of disciplines such as mathematics, economics, finance and engineering to name just a few.
A special issue of the prestigious journal Quantitative Finance (Taylor & Francis) on the broad theme of Commodities has been dedicated to this event with guest editors Dr Athanasios Pantelous (University of Liverpool), Prof. Christian Ewald and Dr. Georgios Sermpinis (University of Glasgow).
For more details, you can visit the QFRA2015 webpage