Our people
The Materials Innovation Factory Team draws together world-leading research academics with a technical support team whose expertise and capabilities are directly matched to the equipment portfolio found in the Open Access Area.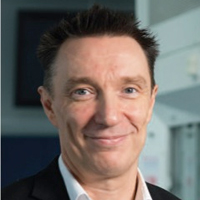 Andy Cooper - Academic Director
Professor Andy Cooper obtained his PhD from the University of Nottingham in 1994. His main research interests include polymers, porous materials, supramolecular chemistry, and high-throughput materials methodology – he is the Academic Director of the Materials Innovation Factory. He was elected a Fellow of the Royal Society in 2015. Read more
---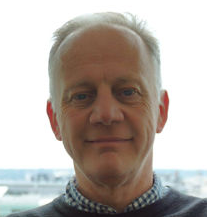 Matt Reed - Strategic Director
Professor Matt Reed has a technical background in chemistry, quantitative microscopy, and data science. He holds an Executive MBA in Technology Management and Open Innovation. He has worked for Shell Research and Unilever R&D in both the UK and the Netherlands. He has also published scientific papers, filed patents, co-authored three books, and co-founded three companies based on his intellectual property. He is a Fellow of the Royal Society of Arts.
Matt joined the MIF 2019, but had worked since 2013 to help co-create the facility in partnership with leading academics at the University of Liverpool, Unilever R&D, and the UK Government. In his current role, Matt works to create, maintain and exploit strategic high impact innovation partnerships between the University of Liverpool, other leading-edge academic institutes, government funding bodies and commercial innovators
---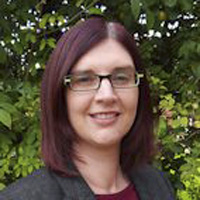 Kathryn Knuckey - Laboratory Operations Manager
Kathryn Knuckey graduated with a PhD in Chemistry from the University of Durham in 2006. Following this Kathryn joined a UK based SME developing a novel fuel cell technology, initially as a research chemist with responsibility for developing the company's proprietary catalyst system, and subsequently undertaking team leadership, laboratory, project and programme management roles. Kathryn joined the Materials Innovation Factory team as Laboratory Operations Manager in September 2015.
---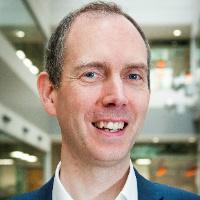 Jon Mercer - Programme Manager
Jon Mercer graduated with a PhD in Surface Physics from the University of Liverpool in 1996 and worked for 14 years in the UK electronics industry, latterly as a new product development manager – leading several teams which collectively released over 100 new products to market. In 2010, Jon joined the Business Gateway department of the University of Liverpool with a responsibility of managing flagship projects each tasked with improving the connectivity between industry, academia and the relevant funding bodies. He was appointed the Programme Manager of the Materials Innovation Factory in 2013.
---