LIV.DAT Virtual Seminar Series – Spring 2022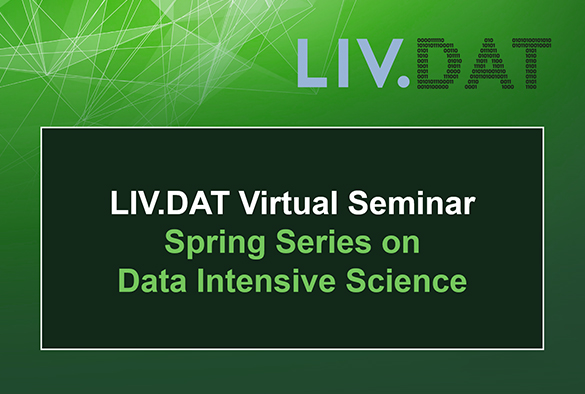 We are delighted to announce the next Virtual Seminar Series which will take place this Spring. Since early 2020 we have organised Virtual Seminars on Data Intensive Science with guest speakers from the UK, Europe and the USA. With the new calendar year underway we can now share details of the upcoming talks, including the speakers and topics.
These seminars cover R&D outside of our centre's core research areas and give an insight into cutting edge research in this area. Participation is free, but you need to register to attend the webinars in the series.
For more information and how to register, please follow this link
Upcoming Seminars
Dr Vitaliy Kurlin
Reader in the Computer Science Department and Materials Innovation Factory, University of Liverpool
Seminar title: "The Crystal Isometry Principle"
Tuesday 26 April 2022 at 14:00 BST

Dr Joanna Leng
Senior Research Software Engineer, University of Leeds
Seminar title: "How computers have changed science and predictions on how that will continue"
Tuesday 10 May 2022 at 14:00 BST
Details for the upcoming talks in June and July will follow shortly.
Seminar home page: https://indico.ph.liv.ac.uk/event/589/