Advanced researcher career skills school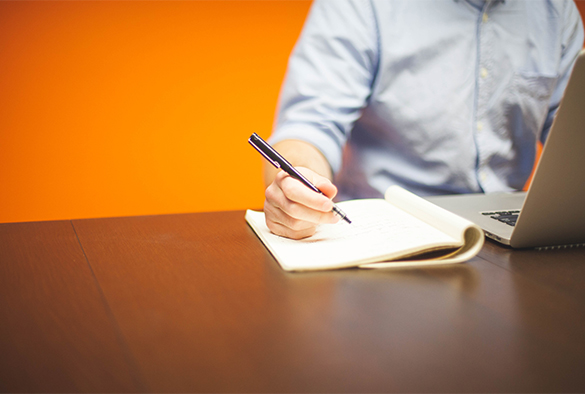 LIV.DAT students who started their PhD with the CDT in 2018 or 2019 joined the Advanced School on Research Skills Training. The 4-day long event was held online between 7-10 March 2022 using videoconferencing tool Zoom. On the 8th of March we also had the opportunity to hold the training in-person at our new LIV.HUB collaborative space in Oliver Lodge. This intense School aimed at preparing our PhD students for their future career, whether that would be in industry or academia.
The first day of the school kicked-off with an introductory talk by LIV.DAT Director Prof Carsten Welsch. This was followed by a session on "Career Perspective for Physics Students" by career consultant Dr Alexis Nolan-Webster. The rest of the morning and first part of the afternoon was dedicated to tips and tricks for successful writing of a CV, based on examples submitted by the LIV.DAT students. This engaging session was provided by career and leadership coach Jo van Osch (Anderson Yorke Associates) who continued on Tuesday morning where she delivered training on job interview skills. An introduction into grant writing was provided by Prof Welsch where he concentrated on how to write competitive grant applications and funding opportunities. To give the students an insight in what it takes to bring an idea to market, the invited speaker and Enterprise Fellow Mohammed Belal (STFC) shared his experience on what is required to setup a spin-out company on the basis of his own experience. The final session was a new training module on LinkedIn delivered by Dominique Mansley (Careers & Employability) where students were trained on how to build their LinkedIn profile, showcase their experiences, skills and achievements and market themselves to potential employers.
The Wednesday saw two different sessions which were held online and also in-person at our new LIV.HUB facility at Oliver Lodge. The training focussed on skills that are very relevant to (graduate) physics PhD students. The participants joined a session on project management where Project Manager Dr Ricardo Torres provided an overview of the key aspects on delivering a successful project. A training session on computing skills, designed by LIV.DAT Fellow Dr Egidijus Kukstas, addressed examples of good and bad practises in software development, and highlighted computing skills that help increase productivity. Together, these engaging and thought-provoking sessions facilitated excellent discussions. The day was concluded by a social event at the Ghetto Golf, followed by dinner at a local restaurant.
On Thursday, the final day of the school, a careers workshop showed the participants the diverse opportunities available to researchers on the job market. Invited speakers presented a personal insight into their own careers and the challenges they faced, as well as giving an overview about their current role. This day provided an excellent opportunity for the LIV.DAT students to discuss aspects of career planning in various sectors.
Amongst the career pathways that speakers covered, were
Data science inertial confinement fusion for energy generation
Sport perfomance data analysis
Cybersecurity, law enforcement, intelligence
R&D in nuclear facilities;
Data analyst roles in the fast food industry.
Prof Carsten Welsch who developed the training concept as part of Initial Training Networks he coordinated (e.g. LA3NET, OMA), said: "During these four days, we focused on the specific skills that researchers need in order to be successful in their work – independent on whether they target a career in academia or industry. The School gave many opportunities to discuss different career avenues, the challenges researchers find in different sectors, and to reflect on how the students can use the skills that they have now developed within LIV.DAT to boost their employability."
Special thanks go to the Liverpool staff members who contributed to the training and the Project TEAM for their help in the organization!
Presentations can be found on the event webpage: https://indico.ph.liv.ac.uk/event/527/