Virtual Seminar on Is Education AI Ready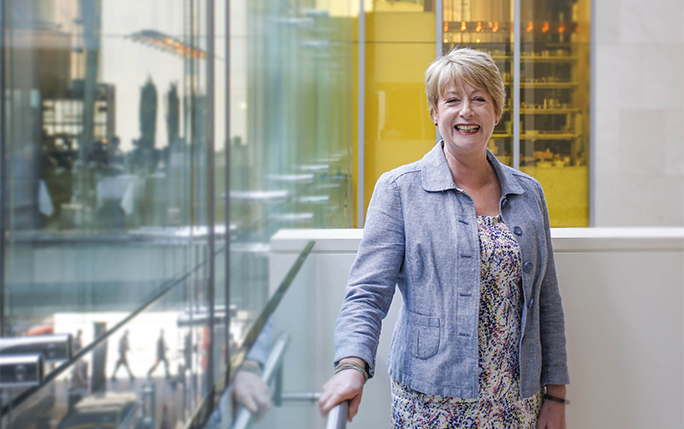 We continue our LIV.DAT Virtual Seminar – Autumn 2021 Series on Tuesday, 8 March 2022 at 13:00 (Europe/London). This time, Professor Rose Luckin from University College London Knowledge Lab will give a talk on the research she and her group have been doing to help educational and training organisations become AI Ready. Seminars in this series cover R&D outside of the LIV.DAT centre's core research areas and give an insight into cutting edge research in this area. At the end of the talk there will be a Q&A session with the speaker.
About the talk
The disruption to education across the world during 2020 and 2021 has provided a great deal of information and a great deal of anxiety. The manner in which we might address the anxiety being felt by many people across the education ecosystem is to ensure that we really do learn from what worked well and what did not, so that education can progress and improve. One of the key ingredients in this learning journey should be the data and evidence collected over the period of disruption, and one of the tools that can help us to unravel what happened from this data is AI. However, there remains a worry about AI within the education ecosystem – for example, educators may worry that their job will be impacted by AI, parents may worry that their child' privacy will be violated. These worries, combined with a lack of understanding about AI, risk preventing us from leveraging the available data and evidence to help us learn the most from what has happened. AI Readiness is what every educator and every institution needs. It is a capability that enables them to both make good decisions about how to buy and apply AI in education, and to apply AI to their own data to understand their challenges through an AI mindset. In this talk Prof Rose Luckin will discuss the research that they have been doing to help educational and training organisations become AI Ready.
About the speaker
Rosemary (Rose) Luckin is Professor of Learner Centred Design at UCL Knowledge Lab and renowned for her research into the design and evaluation of educational technology. She was named one of the 20 most influential people in education in the Seldon List, 2017. Rose is Founder of EDUCATE Ventures Research Ltd., a London hub for start-ups, researchers and educators developing evidence-based educational technology. She is past president and current treasurer of the International Society for AI in Education; co-founder of the Institute for Ethical AI in Education; member of the European AI Alliance and held an International Franqui Chair at KU Leuven. Her 2018 book, Machine Learning and Human Intelligence: The Future of Education for the 21st Century describes how AI supports teaching and learning. Prior to joining Knowledge Lab in 2006, Rose was Pro-Vice Chancellor for Teaching and Learning at the University of Sussex.
To attend
Participation is free, but you need to register to attend this and other webinars in the series. For more information and how to register please follow this link. Once registered, you will receive the Zoom connection details in the morning of the online seminar.
The seminar details
Speaker: Professor Rose Luckin (University College London)
Seminar Title: "Is Education AI-Ready"