Virtual Seminar on Deep Reinforcement Learning for Multi-Agent Interaction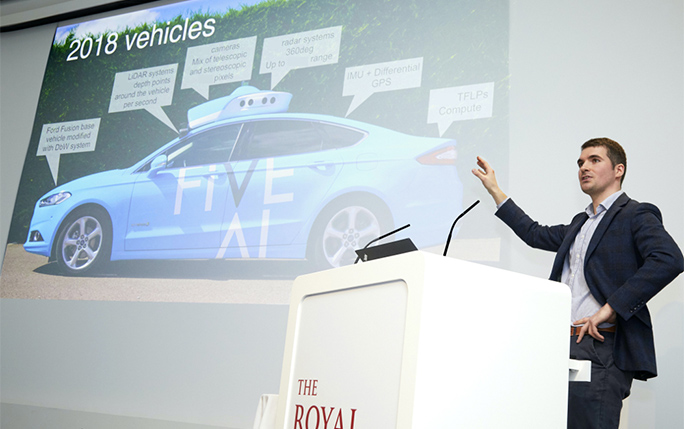 The first seminar of the LIV.DAT Virtual Seminar – Autumn 2021 Series will be given by Dr Stefano Albrecht from the University of Edinburgh, who will talk about Deep Reinforcement Learning for Multi-Agent Interaction. Seminars in this series cover R&D outside of the LIV.DAT centre's core research areas and give an insight into cutting edge research in this area. The upcoming talk will take place on Tuesday, 19 October 2021 at 13:00 (Europe/London). At the end of the talk there will be a Q&A session with the speaker.
About the talk
Our group specialises in developing deep reinforcement learning algorithms applied to problems in which multiple agents interact (e.g. cooperate or compete) to solve a given task. I will give an overview of some of the recent work that has taken place in our group, which includes problems such as (a) scalable multi-agent reinforcement learning in which multiple agents learning together how to solve a given task; and (b) learning robust decision policies for a single agent when other agents may have diverse types and may enter/leave at any time. I will also give a brief glimpse into the research done at UK-based company Five AI on developing safe, interpretable planning and prediction algorithms for autonomous vehicles.
About the speaker
Dr. Stefano V. Albrecht is Lecturer (Assistant Professor) in Artificial Intelligence in the School of Informatics at the University of Edinburgh. He leads the Autonomous Agents Research Group (https://agents.inf.ed.ac.uk) which currently consists of 14 members that conduct research into developing machine learning algorithms for autonomous systems, with a focus on reinforcement learning and multi-agent interaction problems. Dr. Albrecht is a Royal Society Industry Fellow working with a team at UK-based company Five AI to develop AI technologies for autonomous vehicles. His research has been published in leading AI/ML/robotics conferences and journals, including NeurIPS, ICML, IJCAI, AAAI, UAI, AAMAS, AIJ, JAIR, ICRA, IROS, T-RO. Previously, Dr. Albrecht was a postdoctoral fellow at the University of Texas at Austin where he was supported by a Humboldt Foundation fellowship. He obtained PhD and MSc degrees in Artificial Intelligence from the University of Edinburgh and a BSc degree in Computer Science from Technical University of Darmstadt.
How to attend
Participation is free, but you need to register to attend this and other webinars in the series. For more information and how to register please follow this link. Once registered, you will receive the Zoom connection details in the morning of the online seminar.
The seminar details
Speaker: Dr Stefano Albrecht (University of Edinburgh)
Seminar Title: "Deep Reinforcement Learning for Multi-Agent Interaction"
Date/Time: Tuesday, 19 October 2021 at 13:00 (Europe/London)