LIV.DAT Virtual Seminar Series – Autumn 2021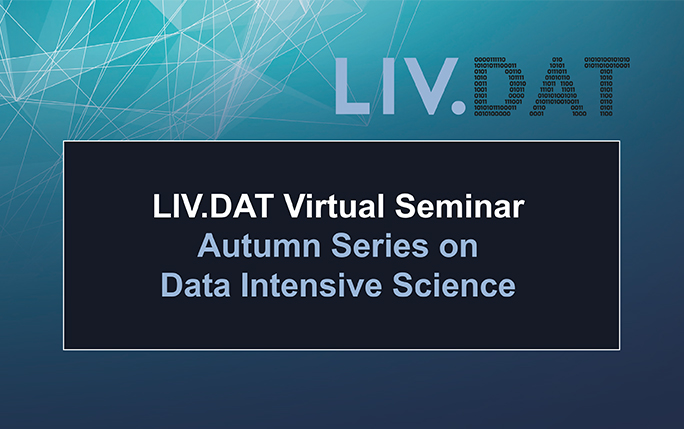 We are delighted to announce the next Virtual Seminar Series which will take place this Autumn. Since early 2020 we have organised Virtual Seminars on Data Intensive Science with guest speakers from the UK, Europe and the USA. With the academic year underway can now share details of the upcoming talks, including the speakers and topics.
These seminars cover R&D outside of our centre's core research areas and give an insight into cutting edge research in this area. Participation is free, but you need to register to attend the webinars in the series.
For more information and how to register, please follow this link.
Upcoming Seminars
Dr Stefano Albrecht
Autonomous Agents Research Group, University of Edinburgh
Seminar Title: "Deep Reinforcement Learning for Multi-Agent Interaction"
Tuesday, 19 October 2021 at 13:00 (Europe/London)
Professor Rose Luckin
Learner Centred Design, University College London Knowledge Lab
Seminar Title: "Is education AI-ready"
Tuesday, 16 November 2021 at 13:00 (Europe/London)
Dr Wesley Tansey
Computational Oncology, Department of Epidemiology and Biostatistics, Memorial Sloan Kettering Cancer Center (USA)
Seminar Title: "Modeling, testing, and adaptive experimental design in high-throughput cancer drug screens"
Tuesday, 7 December 2021 at 15:00 (Europe/London)