LIV.DAT student area refurbished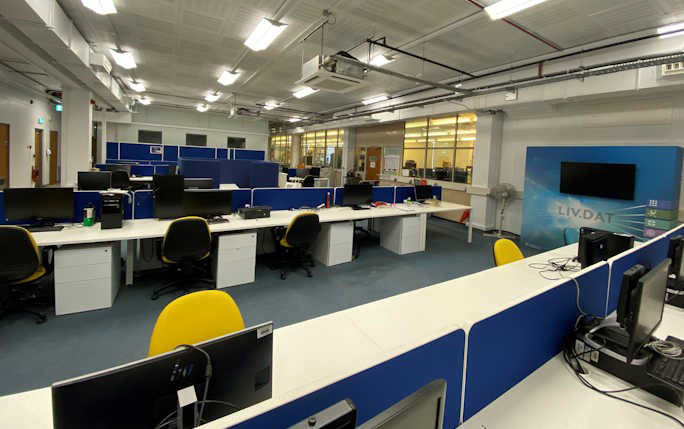 The University of Liverpool's Oliver Lodge Building, part of the Physics Department, is home to LIV.DAT students. As part of a major refurbishment on the 2nd Floor to house a new cutting-edge optics laboratory for interdisciplinary research, as well as a multi-purpose teaching space and industry hack, the LIV.DAT doctoral student area has received significant improvements.
The physics department has an international reputation as leader in Big Science experiments through its particle, nuclear and accelerator science clusters. At the same time, the department has unique strengths in interdisciplinary R&D and in collaboration with industry.
The new multi-purpose lab space will support the department's research, impact and industry strategy and will be an ideal environment for collaborative projects with industry partners. Moreover, it will strengthen the department's teaching infrastructure for remote experiments and demonstrations.
LIV.DAT Director Professor Carsten P. Welsch said: "I am really excited about the additional support this new space will give to our research and in particular also our LIV.DAT students. It is real a game-changer to our laboratory environment in the Oliver Lodge building and will help further establish Liverpool as "go-to" destination for industry." Once the department will have fully returned to campus, staff and students will be introduced to the new infrastructure.