Upcoming Seminar - Applying data science methods to modernise transport and electricity infrastructures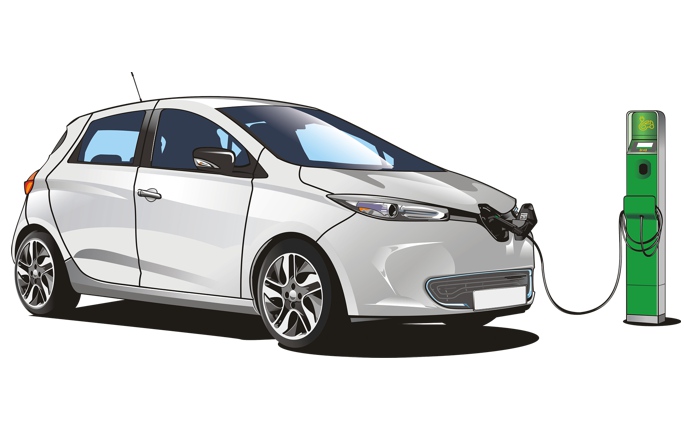 Next week, the last seminar in the LIV.DAT Virtual Seminar Series–Spring 2021 takes place before we take a break over summer. On Tuesday 15 June at 13:00 (Europe/London) we have the pleasure to welcome Dr Myriam Neaimeh who is based at the Newcastle University and The Alan Turing Institute. She will present a talk titled Applying data science methods to modernise transport and electricity infrastructures.
This and other seminars in the series cover R&D outside of our center's core research areas and give an insight into cutting edge research in this ready. Students, staff and anyone else who is interested are cordially invited to connect to the virtual seminar.
About the talk
Electric vehicles (EVs) can break our dependence on fossil fuels in transport and energy sectors. However, mass adoption of EVs introduces significant and disruptive electricity demand to meet the charging needs of these vehicles. Vehicle grid integration strategies, underpinned by data science, ensure that electric vehicle charging infrastructure is synergistic with the electricity grid, reliable, cost effective and sustainable. This project aims, for example, to contribute to open communication protocols and open source software for vehicle grid integration; apply and develop privacy preserving methods for energy demand data; conduct security analysis to grid-integrated EV charging infrastructure; devise response plans to potential security threats and attacks.
This work can be applied in the automotive and energy industries to help empower companies to make informed investment decisions and develop products which are future-proof and user-centric. The work can also provide evidence to support informed energy and transport policy decisions
The talk will include a short demo of the back-end, front-end web platform that is being developed.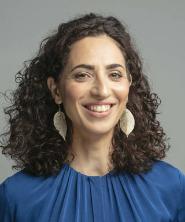 About the speaker
Myriam Neaimeh is a Senior Research Associate at Newcastle University and Group Leader for the Data-Centric Engineering program at The Alan Turing Institute. Myriam's work includes applying data science methods and tools to help modernize electricity and transportation infrastructure. She is the Lead Data Analyst on Electric Vehicles and Charging Infrastructure Projects. Furthermore, she is the Principal Investigator on real world trials of Vehicle-to-Grid technology and played a pivotal role in securing multi-million funding from UKRI.
Myriam is contributing to the development of electric vehicle charging infrastructure which is user-centric, cost-efficient, secure, and synergistic with the operation of the electricity system. She wants to involve more people in science, technology, engineering, and mathematics (STEM) careers, especially women who might be intimated by STEM topics.
For more information and how to register please follow this link.
Once you have signed up for the Spring 2021 Seminar series you will receive the Zoom connection details in the morning before the talk.
Upcoming Seminar
Dr Myriam Neaimeh
School of Engineering, Newcastle University & Data-Centric Engineering Group, Turing Institute
"Applying data science methods to modernise transport and electricity infrastructures"
Tuesday 15 June 2021 | 13:00 (Europe/London)