New collaboration between LA³NET Fellows
Last month two former LA3NET Fellows, Jose Luis Henares and Stanimir Kisyov, met at LULI laboratory for an experiment performed in collaboration between CENBG (France) and ELI-NP (Romania).
The experiment investigated Gamma spectroscopy of short lived nuclear states produced by laser-driven high energy proton sources.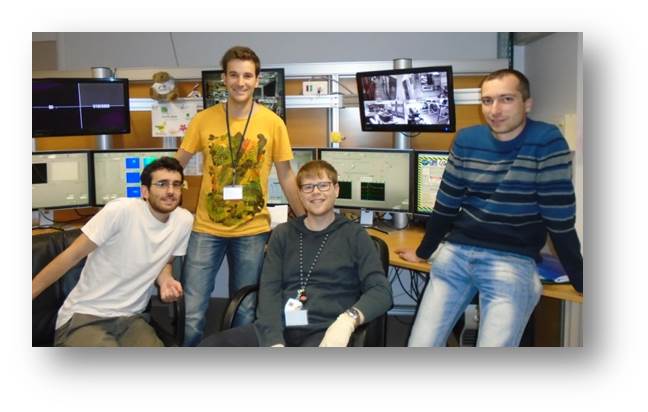 From left to right: Guilhem Revet, Jose L. Henares, Florent Boulay and Stanimir Kisyov.