Handing over the reins to the LA³NET fellows
Last week the transferable training initiatives of the LA³NET project were presented at the University of Liverpool's Learning & Teaching Conference. Transferable skills training, international networking and exposure to industry are three of the principles for good practice set out by the EC for innovative doctoral training.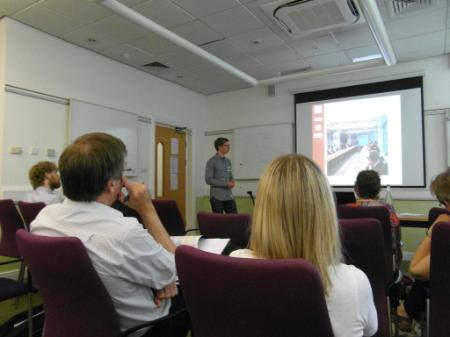 These principles were addressed by giving the fellows from LA³NET the opportunity to organize their own European workshop with support from the University of Liverpool's EU Project TEAM that coordinates the network as a whole. Consequently, the Scientists Go Industry workshop was born, the brainchild of the fellows with the aim to explore the future career options for post-doctoral level researchers outside of academia. Details of the organization and implementation of the event were presented by Rob Ashworth with Luca Stockhausen expounding the fellows' experience and lessons learnt.