Mateusz Tyrk back to school
Why would a PhD fellow head back to primary school? Definitely no to develop his knowledge in physics, but to share it with the youngest researchers in the world – children.
One of the aims of Marie Curie ITN projects is to attract young people to science. LA3NET fellows do school visits and meet with children of different age to introduce them to science and the life of a scientist.
One of our fellows Mateusz Tyrk based at University of Dundee and originally from Poland visited three schools in his hometown region this month.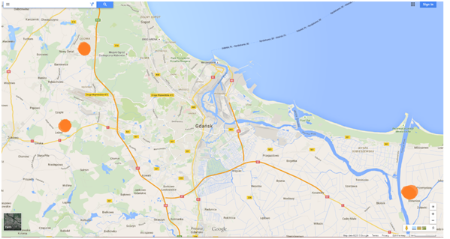 During the meetings he explained to kids who a scientist is and he took the opportunity to attract them with the life of a scientist by telling them about great opportunities of visiting and living in different countries when one becomes a physicist and joins a project like LA3NET. He told them about different schools, workshops, conferences and project meetings that he attended all over the world.
Mateusz introduced them briefly to his project and explained what nanoparticles, accelerators and electro-optics are and he also presented interesting experiments, which included:
Presenting one of the samples containing ~20 different laser reshaped nanoparticle areas. The kids could take it, look at it, get a polariser and look at the sample through it, then say what they saw - change of colours with the rotation of polariser/sample.
Slightly off-topic but extremely interesting for kids- Luminescence based 'explosives' sensing. The liquid (tonic water) was put under a UV lamp and started to shine in blue. Then it was mixed with two powders: the 'explosive' (soda powder for cooking) and the 'non-explosive' (sugar). The pupils could tell which one is which because the liquid stops to emit blue light when mixed with 'explosives' and stays blue with 'non-explosives'.