Registration for 2015 Events now open !

‌
LA³NET is pleased to announce that registration for its upcoming 2015 events is now open. End of March 2015 the network will organize a Topical Workshop on Beam Diagnostics, followed by an International Conference on Laser Applications at Accelerators. Both events will be held at the Son Caliu Resort in Mallorca, Spain and a special discounted rate applies for those attending both events.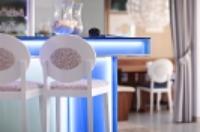 Places are strictly limited and early registration is highly recommended.