LA³NET at the Euro Science Open Forum (ESOF) 2014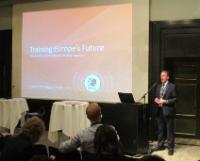 In the week following the intense science dissemination activity at IPAC14 LA³NET members were busy promoting the project work to the general public at ESOF 2014 in Copenhagen. ESOF is a high profile science outreach forum that has the aim of promoting science to the public and engaging those working in science in discussions with the public and policy makers as well as to each other.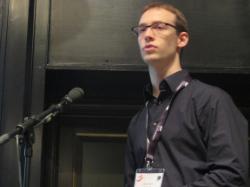 On Sunday 22nd June Rob Ashworth and Jakob Krämer were joined by Michael Budde from Danfysik and Daria Astapovych from oPAC to speak about training within the networks. These insiders from network training described the university coordinator viewpoint, the industry perspective and the experiences and expectation of early career researchers. In this way the functioning of these most advanced learning programmes was explained. The presentations were made to a packed hall in the fine settings of the Carlsberg Museum in Copenhagen stimulating a range of questions about the networks, how they are managed and the impact.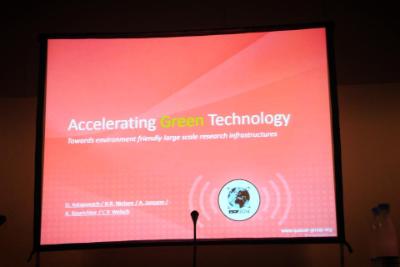 Later in the week Prof. Carsten Welsch led two sessions on accelerating researcher training and green technologies. International training networks provide a new and unique learning experience for researchers. On the basis of three very large networks that cover research in accelerator science and technology this interactive session explained how international mobility, cross sector exposure, training through cutting edge research and participation in multi-disciplinary workshops all contribute to a unique learning experience.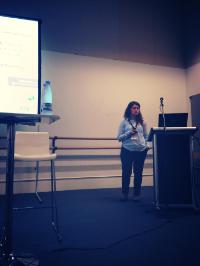 Fellows Andreas Döpp and Daria Astapovych contributed to this session together with Seamus Hegarty from CERN who provided an HR perspective on the effects of researcher training within Marie Curie Initial Training Networks. For the session on green technologies Carsten was joined by our Danfysik collaboration partners Drs. Arnd Baurichter and former CEO Bjarne Roger Nielsen, as well as Dr. Andreas Jansson from ESS. They described the important role accelerators have for science and society and how new technologies can help design and build research facilities with minimum environmental impact. All talks received very positive feedback and interesting questions from the audience.