SharePoint Online features
SharePoint Online is a secure place to store, organise, share, and access information from almost any device. You can access it via a web browser, such as Internet Explorer, Chrome, or Firefox.
Key features to look out for:
Co-Authoring

Multiple people can work on a document at the same time. You can see who else is collaborating and documents update in real time.
Find out more about Co-Authoring
Document library
The user friendly document library can be easily edited, important documents can be pinned to the top of the page and has an easily accessible right click menu.
Lists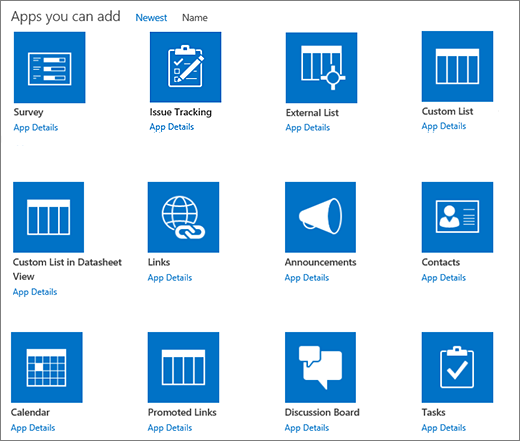 A SharePoint list is a collection of data you can share, they can be used to create more than simple lists. You can choose from apps such as Links, Calendar, Survey, Issue Tracking and Announcements.
Find out more about using SharePoint lists
External user access
External users can access your SharePoint site using an existing Microsoft account. They can also use Office applications, Word, Excel etc in SharePoint without having them on their machine. Site Collection Administrators must request external user access for their site by completing the form on the IT Services self-service portal.
Please remember that you are in control of how/when you share information. Senior managers need to be aware of and plan how their departments and staff will take responsibility for protecting their valuable information when using SharePoint and other Office 365 tools. Don't risk losing your hard work and data by storing it inappropriately. In O­ffice 365, it is the responsibility of each user to choose how and when to lock down or open up their information. They will decide how to protect and manage it.
Uploads
Large files up to 2GB can be uploaded to your SharePoint site.
Regular updates
Regular SharePoint updates introduce new features, functionality and security enhancements.