Equine Obesity & Weight Management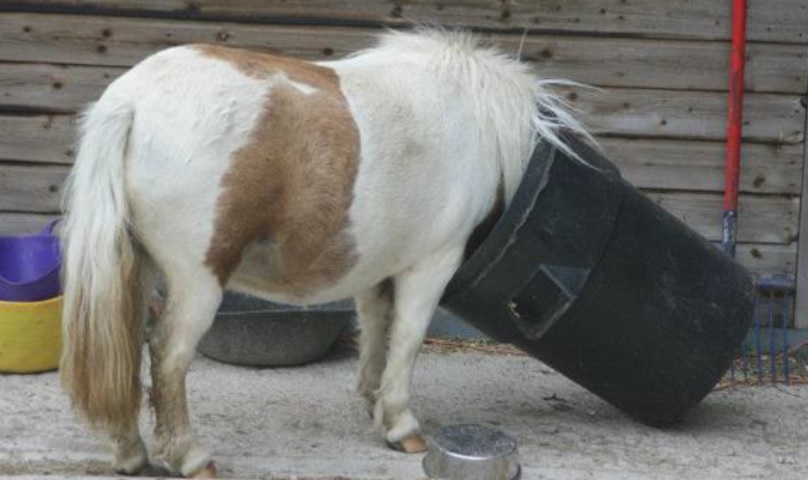 Monitoring and managing your horse's weight is an important part of horse ownership, particularly if you own a "good doer". Ensuring that your horse does not become overweight means that your horse is at less risk of developing Equine Metabolic Syndrome (EMS), laminitis, arthritis, and other chronic health conditions. At Leahurst, we have conducted extensive research into equine weight management, and are delighted to share with you some of the resources we have developed.
This guide was developed following extensive research funded by the Horse Trust, looking at the many ways owners managed their horse's weight. The study found that generic weight management advice could be frustrating for owners because it was hard to apply to every situation, and that it was important to find tailored weight management strategies that would suit the owner, the yard, and most importantly the horse! As a result, Tamzin Furtado and the team at Leahurst have developed this guide – it has over 50 weight management options, and helps you to plan what you can change to manage your horse's weight effectively no matter what your situation. Please feel free to share the guide and let us know if you have any feedback! Please click the above link or view our Equine Weight Management Guide here.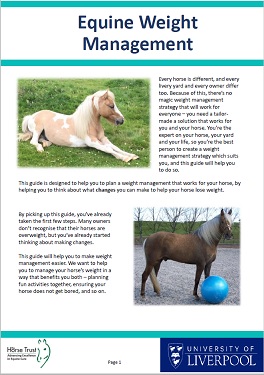 Body Condition Scoring
Body condition scoring is an important tool we can use to help assess the current condition of a horse, pony or donkey. Please click here for a handy guide on body condition scoring.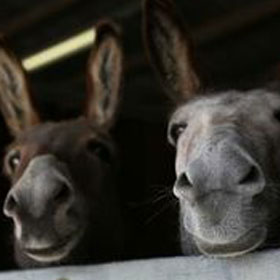 Further information about managing weight loss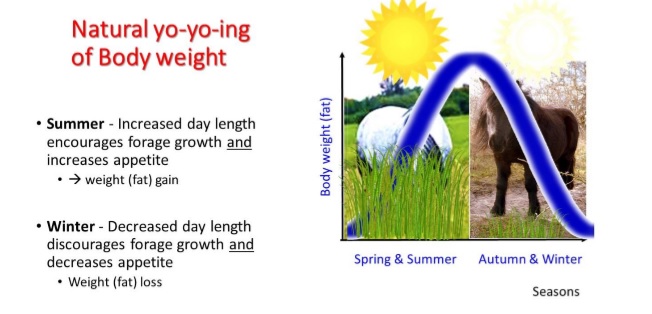 Please click here for an informative PDF written by Professor Dugdale.
Weight Loss Clinics
The University of Liverpool can also offer a Metabolic and Obesity Management Clinic here at the Equine Hospital. For more information please click here.
Grazing Management
The below link contains a useful document regarding the use of alternative grazing systems in the UK. This project was a research project led by the University of Liverpool, conducted in collaboration with the British Equine Veterinary Association (BEVA), The Horse Trust, Redwings Horse Sanctuary, The British Horse Society (BHS), World Horse Welfare, The Blue Cross and The Donkey Sanctuary.
With thanks to Dr Tamzin Furtado, Mollie King and Dr Gina Pinchbeck for compiling the report.
Click this link for the Grazing Systems Report.
Or view our short two page summary of the report.