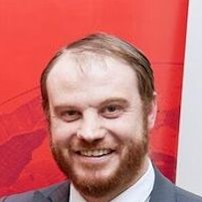 Dr
Ian
Sandall
MPhys, PhD
Senior Lecturer
Electrical Engineering and Electronics
Research
Optical Bio Sensors
Ian is investigating the use optical semiconductor devices (Lasers, LEDs and Photo detectors) to analyse biological samples. Techniques he is interested in include fluorescence, absorption and interference spectroscopy.
The use of semiconductor devices to perform these analysis techniques offers the potential to greatly reduce the size and complexity of many current "bench top" systems used and allow "lab-on-a-chip" systems to be realized.
Lab-on-a-chip systems offer the potential to achieve compact, portable and cost effective systems that can be used for rapid diagnostics at the point of care, even in potentially remote or hazardous locations.

Novel Semiconductor Materials and Devices
Ian has an active interest in developing novel semiconductor materials which can be utilized in a variety of optical devices. He has worked on quantum well and quantum dot based devices for a range of applications including; telecommunications, security, defence, medical and astronomical observations.

Ian has extensive experience and expertise in designing and characterizing optoelectronic devices and has worked with a range of novel materials including; dilute nitrogen and bismuth containing alloys, antimony based alloys for photodetectors and nanowires.

Research Grants
Robust and Durable InAs Avalanche Photodiodes for Infrared Detection
DEFENCE SCIENCE & TECHNOLOGY LABORATORY (UK)
September 2018 - November 2019
EPSRC Core Equipment Award 2020
ENGINEERING & PHYSICAL SCIENCES RESEARCH COUNCIL
November 2020 - April 2022
CMT Passivation
LEONARDO NW LTD (UK)
October 2021 - June 2023
Quantitative Detection of Trace Biomarkers using Graphene-integrated Tunable Metamaterials based Attenuated Total Reflection Terahertz Spectroscopy
ROYAL SOCIETY (CHARITABLE)
March 2019 - March 2022
Dielectrophoresis Control of InAs based Nanowires for bio sensing
ENGINEERING & PHYSICAL SCIENCES RESEARCH COUNCIL
October 2017 - March 2019
Portable and low-cost Mass Based Sensing of Hydrocarbons
ENGINEERING & PHYSICAL SCIENCES RESEARCH COUNCIL
February 2018 - September 2018