Molecular Cages at the Royal Society Summer Exhibition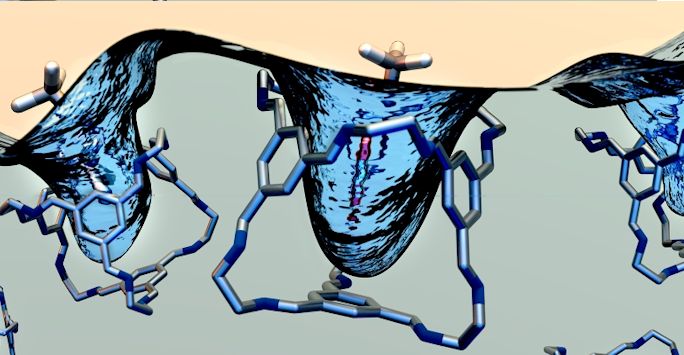 The Royal Society Summer Science Exhibition is an annual display of exciting cutting-edge science and technology in the UK. The exhibition is held in London each year and is open to the public free of charge.
This year the exhibition takes place from 4th to 9th July and scientists from the University of Liverpool's Cooper group led by Dr Rebecca Greenaway have been selected to help present a project called Molecular Cages - The Hole Story.
Rebecca's exhibit will focus on porous organic cages, and the use of state-of-the-art automation to accelerate their discovery. Explaining what porous organic cages are, how they are computationally designed, how they are made, and how they can be used in a range of real-world applications that affect everyone.