Potts Medal Award 2015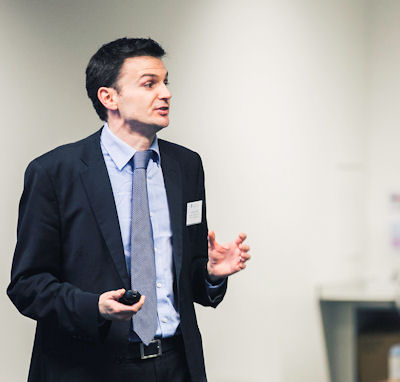 Over 50 alumni, staff and students attended the Potts Medal Award for Outstanding Contribution to Chemistry.
The Potts Medal, named in honour of distinguished chemist Harold Edwin Potts (BSc Chemistry 1906, MSc 1907), was first awarded in 1933 to alumni from the Department of Chemistry. Thanks to a generous, anonymous donation the prize was reinstated last year. This year the prize was awarded to Dr Richard Kelly, who delivered a lecture entitled 'Science Communication in the Modern Age' at the event.
Dr Richard Kelly was also guest of honour at a celebratory dinner at the Hope Street Hotel in the evening. The dinner was attended by members of ChemSoc, as well as previous winners Professor Alan Leadbetter CBE (BSc (Hons) Chemistry 1954, PhD 1957) who was awarded the medal in 1975; and Professor Paul O'Brien (BSc (Hons) Chemistry 1975; Hon DSc, 2013) who received the award in 2001.