Congratulations to all our 2015 chemistry graduates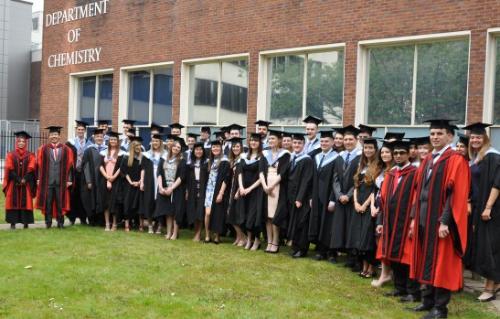 Congratulations to all of the 2015 Chemistry graduates.
On Friday 24th July, graduates, their friends and relatives returned to the Department of Chemistry for a lunch reception to celebrate their degrees and to bid farewell to the department. Following the reception, the graduation ceremony commenced at 3:30pm in the Philharmonic Hall where one of our graduates, Gina Washbourn, addressed the congregation as part of the closing of the ceremony.
More images from the lunch reception are available via our Dropbox folder
Various companies kindly sponsor a number of prizes for our students. The 2015 prize winners for graduating students, which were announced during the reception, are:
Alex Breatherton - Leblanc Medal and Leverhulme Prize
Gina Washbourn - Syngenta Prizes in Pharmacology
Craig Wilson - Ellard Woolcott Prize in Chemistry
‌‌‌‌
Below: Some of our PhD graduates
‌‌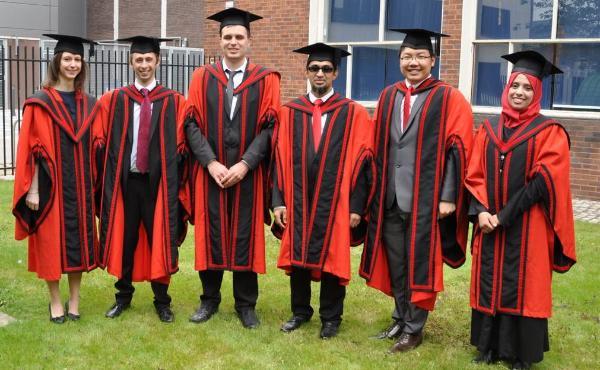 Below: Some of our‌ MChem graduates
‌‌
Below: Some of our BSc graduates