Chemistry Department hosts Salters Festival of Chemistry 2014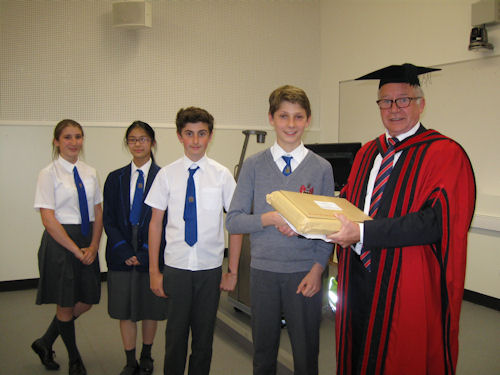 Chef Nigella Awesome is a potential suspect in mysterious criminal activities in Salterstown. Her clothing is contaminated with an unknown white powder, but is this the same white powder that was found at the crime scene? Twenty-one teams of Year 7 & 8 pupils from schools across the North West (as far afield as Cumbria) and North Wales used their analytical chemistry skills to solve the problem when they took part in the Salters Festival of Chemistry held in the Central Teaching L on Wednesday 4th June.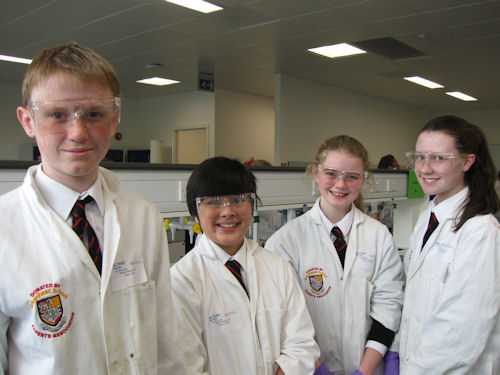 Team from Birkenhead School (2nd place) in the lab
The Salters Festival is a popular annual event, sponsored by the Salters Institute and the Royal Society of Chemistry. Festivals are held throughout the UK, and the Liverpool Festival has been running since 2003.
As always, this year's Festival was very much a team effort, and particular thanks go to the lab technicians Alan Knowles, Ann Spencer and Christine Stalker for ensuring smooth running of the practical sessions.