PhD student presents research at the Houses of Parliament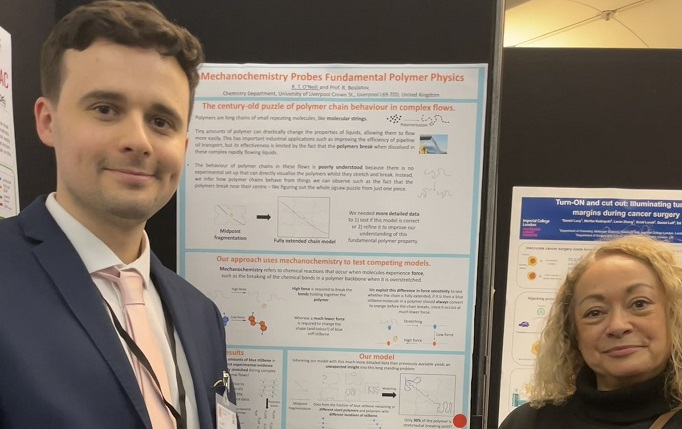 Congratulations to PhD student Rob O'Neill (supervisor Professor Roman Boulatov) who was selected as one of the 22 Chemistry finalists for the Parliamentary & Scientific Committee's STEM for BRITAIN 2022 which took place in the Houses of Parliament on Monday 7th March, during British Science Week. This is an annual exhibition of posters by early-career research scientists, engineers and mathematicians.
Rob presented a poster on his research entitled "MOLECULAR FORCE PROBES FOR POLYMER MECHANOCHEMISTRY"
Further information on this topic can be found at Rob's Nature Reviews Article at: https://www.nature.com/articles/s41570-020-00249-y
Rob was visited at his poster by his local MP Kim Johnson and also met the speaker of the house and would recommend others applying in future.