Vacancy - Research and Innovation Development Manager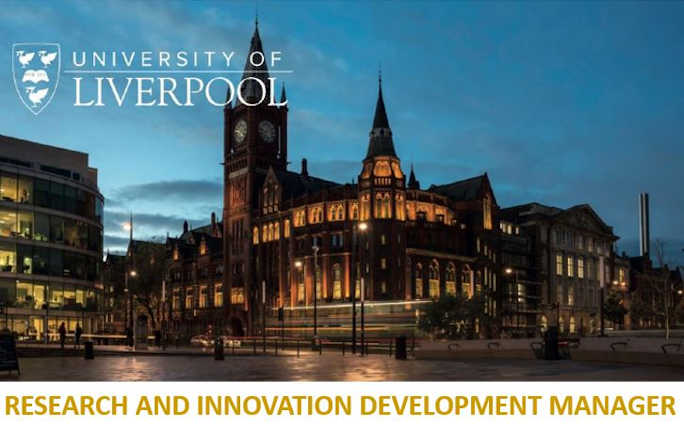 We are seeking an experienced and ambitious Research and Innovation Development Professional to develop and deliver high quality, high impact funding applications for the National Biofilms Innovation Centre's (NBIC) highly ambitious Strategic Plan (2020-2022) to grow research funding by £40M by 2022.
We are looking for a professional and proactive individual based at the University of Liverpool to support NBIC's Executive Management Team to shape NBIC's strategic research direction, and to maximise research impact and external income. You will identify new UK funding and impact opportunities and support academic staff to develop successful inter-disciplinary research proposals. You will support activities for the National Biofilms Innovation Centre led by teams at the Universities of Liverpool, Southampton, Edinburgh and Nottingham with a partnership with 49 universities and research centres across the UK as well as major global centres.
You will be enrolled as staff member at the University of Liverpool, with the option of working on campus or remotely elsewhere in the UK.
The position is offered until 30 November 2022.