PhD student wins outstanding poster award at ACS conference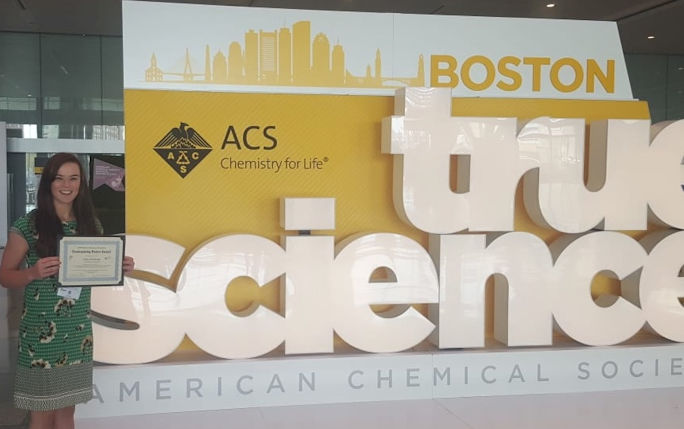 Congratulations to Claire Armstrong who has won an outstanding poster award at the American Chemical Society 256th National Meeting & Exposition in Boston, USA.
Claire is a second year PhD student supervised by Professor Steve Rannard and funded by Cancer Research UK.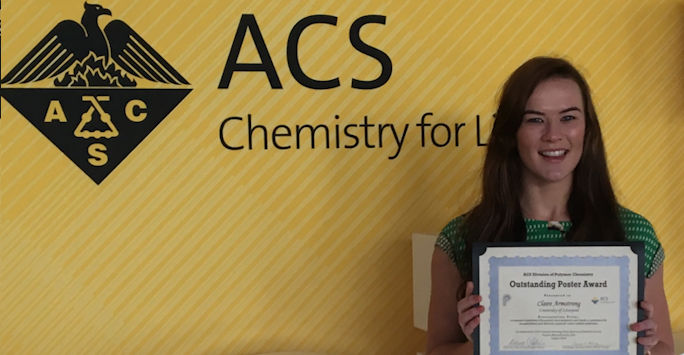 Claire's poster was entitled "Co-nanoprecipitation of branched vinyl polymers and block co-polymers for the encapsulation and delivery of poorly water soluble molecules" and the $250 prize was awarded by the ACS division of Polymer Chemistry.