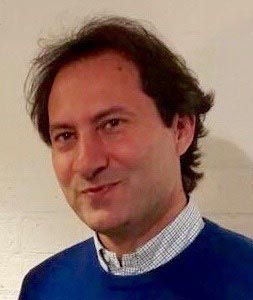 Dr
Marco
Iuliano
Laurea cum Laude, MPhil, PhD
Reader
Architecture
About
Personal Statement
I am an Italian architect specialised in history and theory of architecture: my interdisciplinary research straddles architecture and the humanities. The main areas of interest are architectural research and education for public good, the relationships between architects and photographers (in particular Lucien Hervé/Le Corbusier), urban cartography and contemporary architecture (in particular James Stirling's office).
I was invited to present papers at the Villa Medici and Palazzo Farnese (Rome), the Italian Institute of Human Science (Florence), Maison Méditerranéenne de Science de l'Homme (Marseille), Harvard University (Boston), the Italian Cultural Institute (Paris) and in several European universities. In 2008 I won the prestigious award for the best paper in Urban Studies in the international competition organized by the University of Rome. In 2010-12 I was awarded an international fellowship by the European Commission, The Interactive Vision between Architecture and Photography held at the University of Cambridge. I have been on the scientific committees of different architectural prizes and curator of exhibitions and catalogues: 'Modern and Imperfect' (Naples, 2007), Cambridge in Concrete (Cambridge, 2012), 'Crossing Borders and Shifting Boundaries' (Porto/London 2015), 'Architecture + Bluecoat: Process and Product' (Liverpool, 2017). Recently I lead the research project/exhibition 'Eternal City: Rome in the Photographs Collection of the Royal Institute of British Architects' (Rome, Monumento a Vittorio Emanuele II, 2018). I am currently organising a traveling exhibition, 'Doodles: thinking and drawing architecture at Stirling, Wilford and Associates' (2020-22), analysing unseen documentation from the firm's archive.
I published numerous peer-reviewed articles and authored/edited nine books: in 2010 Melchior Lorck has been selected by Marina Warner as Book of the Year in the Times Literary Supplement. I organised at the University of Cambridge the international conferences 'Still Architecture' (2012) and 'The Wrong Architecture?' (2012); with Tate Liverpool, 'Rolling Around like Gorillas' (2014) and Playing Around the Docks (workshop, exhibition and documentary, 2018). In 2016, in collaboration with the Royal Institute of British Architects (RIBA), I established The Colin Rowe Lectures. I conceived and led the Competition to design the new Liverpool School of Architecture (LSA) (2014-19, jury: Maria Balshaw, Kenneth Frampton, Juahani Pallasma and Michael Wilford). My latest book, 'Architectural Omissions', is under contract with Lund Humphries (London). I am a member of the Archivio Fotografico Parisio, one of the greatest Italian photography archives; a visiting lecturer at the University of Cambridge, Department of Architecture; and a faculty member at the British School at Rome (2018-22).
Funded Fellowships
Educational Programme Grant (Paul Mellon Centre for Studies in British Art, 2012)
Marie Curie Research Fellowship (European Commission, 7th Framework Program, 2010)
J.B. Harley Fellowship (British Library, National Archives and Royal Geographical Society, 2007)
Italian National Research Council (CNR) (2005 - present)
International PhD Scholarship (Italian Ministry of University, MIUR, 2000 - 2004)
Fellowship (Centro Internazionale di Studi di Architettura Andrea Palladio, Vicenza, 2000)