Molecules at Surfaces: What do we really know?
A symposium in honour of Prof Mats Persson
12-13 September 2019, University of Liverpool, UK
Registration still open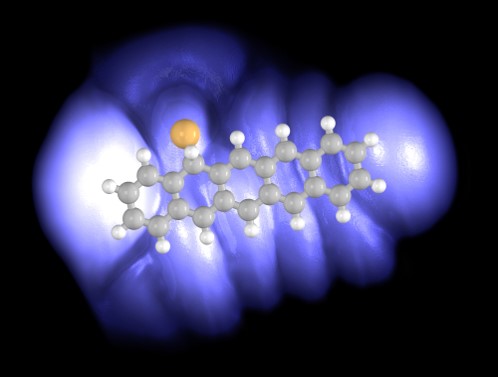 This Frontier Science symposium will focus on international achievements in the atomistic understanding of molecule/surface interactions and the challenges that remain for the future.
It will include a dinner with Prof Persson on the evening on 12 September 2019, and a presentation ceremony on the following day.
Confirmed Invited Speakers
Prof David Bird (University of Bath)
Dr Jonas Bjork (University of Linköping, Sweden)
Dr George Darling (University of Liverpool)
Dr Matthew Dyer (University of Liverpool)
Prof Shiwu Gao (Beijing Computational Science Research Center, China)
Prof Leonhard Grill (University of Graz, Austria)
Dr Cyrus Hirjibehedin (MIT Lincoln Laboratory, USA)
Prof Wilson Ho (University of California Irvine, USA)
Prof Stephen Holloway (Liverpool, UK)
Prof Bret Jackson (University of Massachusetts, USA)
Dr Takashi Kumagai (Fritz-Haber Institute, Berlin)
Dr Nicolás Lorente (UPV/EHU, Spain)
Prof Bengt Lundqvist (Chalmers University of Technology, Sweden)
Prof Richard Palmer (Swansea University, UK)
Prof Jascha Repp (University of Regensburg, Germany)
Dr Ivan Scivetti (STFC, UK)
Programme
The symposium will run from 12 noon on Thursday 12 September 2019 until 2 pm on Friday 13 September 2019.
Molecules at Surfaces Final programme
The conference dinner will take place at Gusto, Albert Dock on 12th September at 19:30. Delegates MUST have registered to attend the dinner.
Registration and Abstracts
To register and submit abstracts for a poster presentation, please follow this link to the online store: https://payments.liv.ac.uk/conferences-and-events/events-at-liverpool/school-of-physical-sciences
Cost
Participation in the symposium will cost £60, with attendance at the conference dinner an additional £50.
Accommodation
Accommodation is not included with the total cost. A list of hotel recommendations and special rates available to participants will be provided following registration.
Location
The symposium will be held at the University of Liverpool. Information on travel to the University can be found here: https://www.liverpool.ac.uk/maps/visiting/
We will be using the Central Teaching Hub, building 221 on the University campus map
Organising Committee
Dr George Darling
Dr Matthew S Dyer
Prof Rasmita Raval
Ms Jackie Parkinson
If you have any queries please email Jackie Parkinson
Financial Sponsors
Department of Chemistry, University of Liverpool
N8 Centre of Excellence in Computationally Intensive Research
The Royal Society of Chemistry Solid Surfaces Group
Thin Films and Surfaces Group of the Institute of Physics