University signs R&D agreement with Proton Partners International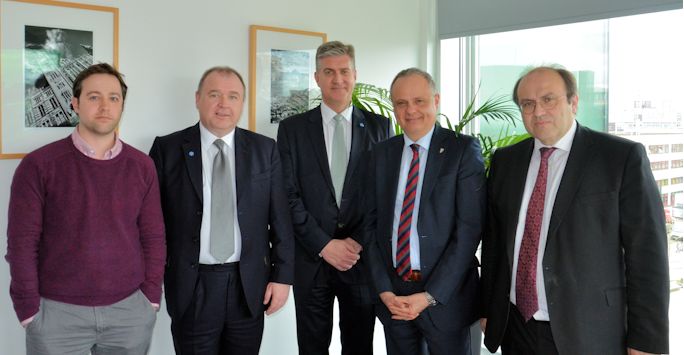 The University of Liverpool has signed a two-year collaborative research project with Proton Partners International Ltd to enhance proton beam therapy technology.
The project will deliver a measurement system, known as a 3D Water Phantom, which will determine, with greatly enhanced precision, the profile of energy deposition of by a proton beam used in cancer therapy. The water simulates the human body whilst silicon sensors determine where the therapeutic beam will deliver its dose. The 3D Water Phantom offers a better calibration for the energy and positioning of treatment beams, which in turn offers more efficient treatment for patients. It will also allow for more clinical research and development to be undertaken.
The new system uses state-of-the-art detectors developed by the Particle Physics group. Similar detectors are in operation in the ATLAS and LHCb experiments at CERN. The idea for utilizing these detectors as water phantom was pioneered by Professor Gianluigi Casse, and prototypes tested with his co-investigator Dr. Jon Taylor. Early stages of development were funded by an Innovation Partnership Scheme by STFC and using the existing PP group resources. By using advanced sensors capable of tracking charged particles with micron precision, Casse and Taylor have demonstrated that this approach will substantially improve the accuracy and precision on knowing where the proton beams deposit their energy. Together with improved modelling they believe this will make for a substantial step forwards in clinical treatment, with higher dose deposited in the target cancer volume with less damage to the healthy surrounding tissue.
Proton Partners International is building a series of oncology centres known as The Rutherford Cancer Centres, which will offer proton beam therapy, radiotherapy, chemotherapy, imaging and wellbeing services. The company's first centre in Newport, South Wales, will be the first in the UK to offer proton beam therapy. Earlier this year, Proton Parents International announced the building of a £35 million cancer centre in Knowledge Quarter Liverpool's Paddington Village close to the Department of Physics and the Royal Liverpool Hospital. The centre is expected to be operational within 2 years.
Dr Ian Barwick, chief scientific officer of Proton Partners International, said: "Whilst we are building cancer centres across the country, we have always said that research and development are key to our work as we look ahead. By creating this new system, we will be making an important and innovative step in improving how proton beam therapy is actually delivered to patients."
Professor Themis Bowcock, Head of the Particle Physics Group, says: "We are delighted to be entering into this relationship with PPI. This is a company that really understands tight delivery schedules on which our reputation is built. It is a pleasure to see that we have been able to bridge the gap between our Government funded projects to working closely with the industry. We believe this is another example of how fundamental research returns direct benefits to our society"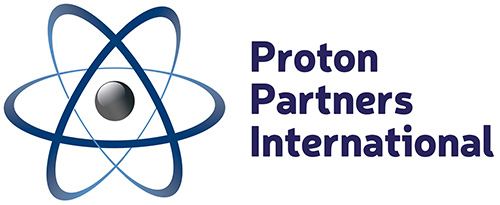 ‌