FACT-finding with artists at CERN; 2017 Collide International award is open for applications.

Have you ever wondered how artists and scientists might work together at the cutting edge of knowledge? Collaboration between both communities is the aim of CERN's prestigious "Arts at CERN" programme. The programme offers a number of awards that offer internationally renowned artists residencies to explore fundamental concepts with world expert scientists and engineers, and to produce a work based on their findings.
Of the awards offered, the flagship Collide International award is a very special one for Liverpool. It is offered jointly by CERN and FACT, Liverpool's foundation for art and creative technology, and is supported by the University of Liverpool. The first call, in 2016, attracted a record-breaking number of applications. The winner, South Korean artist Yunchul Kim, will start his residencies this spring.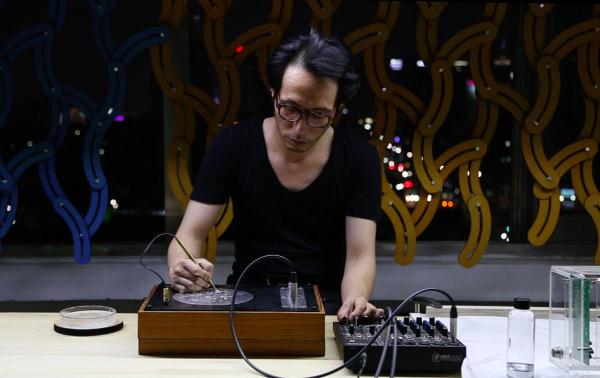 Yunchul Kim (winner of 2016 award)
The 2017 call is now open for applications. The winning artist will receive a prize, a two month residency at CERN, a one month residency at FACT, and the chance to work with scientists at the University and CERN to explore concepts and to communicate their findings in a series of events. The works produced in the scheme will be exhibited first in Liverpool, and then form part of an international touring exhibit during 2018-2020.
The closing date for applications is 10th March 2017. Interested in exploring fundamental ideas with us? Apply now!