Screening of "Particle Fever" - Liverpool Science Festival 5th July 2014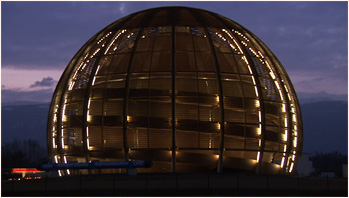 As part of the Liverpool Science Festival there will be a special screening of Particle Fever on Saturday 5th July.
Particle Fever follows the stories of six scientists and engineers involved in the world's greatest experiment, the Large Hadron Collider at CERN. They are among 10,000 people from over 100 countries, pushing the limits of technological innovation and scientific understanding in a quest to uncover the fundamental building blocks of our universe. Share their hopes, setbacks and successes as the LHC starts operations after decades of planning, history is made with the discovery of the Higgs boson, and experimental results challenge some long-held theories.
For our special screening, we'll be joined by Prof Tara Shears (CERN & University of Liverpool) for a Q&A on CERN and particle physics research in the World's most complex experiment.