Accelerator science meets archaeology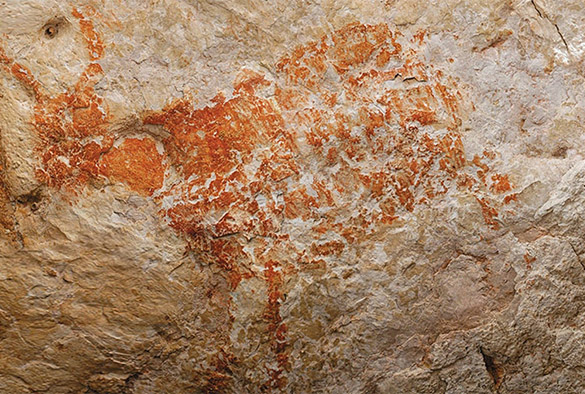 UKRI has awarded £225k to Project NoMAD: Non-destructive Mobile Analysis and imaging Device. The project, led by University of Liverpool's accelerator physicist Dr Tessa Charles, draws on technology developed for particle accelerators to bring scientific analysis techniques to remote heritage sites.
Ion beam accelerators have proven to be powerful tools for studying items of cultural heritage in a non-destructive, non-invasive manner. However fragile material cultural, such as rock art, frescos, elements of the built environment, archaeological sites, etc. are often immovable and cannot take advantage of these analysis techniques. The solution could lie in designing a compact and portable accelerator that can bring these powerful analytical techniques out into the field or museum.
The 'UKRI Basic Technologies Develop Basic Technologies in Sensing and Imaging' grant that was awarded, is for interdisciplinary projects to support development of early-stage technologies. Dr Tessa Charles will work closely with archaeologists Dr Jamie Hampson (University of Exeter) and Dr Courtney Nimura (Oxford University), and RF engineer Dr Alejandro Castilla (Jefferson Laboratory, US) to deliver the project.
The project PI, Dr Tessa Charles said: "This funding will allow us to investigate the feasibility of a portable 2 MeV proton accelerator for in situ analysis of cultural heritage. Combining expertise in physics, engineering, and archaeology, NoMAD will develop high frequency Radio Frequency Quadrupole (RFQ) technology to help archaeologists study and preserve fragile, unique cultural heritage."
Image: Representation of a wild bovid, the Banteng, made in ochre, discovered in the Lubang Jeriji Saléh cave, East Kalimantan, Borneo, Indonesia, dated to 40,000 years. Photo: Luc-Henri Fage.