Student Guild Awards 2022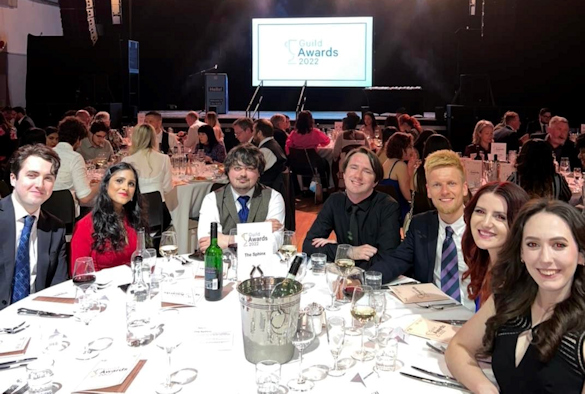 A ceremony was held on the evening of May 10th to celebrate the Guild Awards. Bradley Cheal was one of two candidates shortlisted for Teacher of the Year Science and Engineering. Although won by Ozgur Selsil of the Maths Department, the citation reads "Bradley always makes time for his students, he is an incredible physicist and is able to break down difficult topics and make it accessible for all students. Quite simply he is an 'absolute legend'."
Meanwhile, former physics student Charlie Devlin shared the award for Outstanding contribution to the COVID-19 pandemic with other members of the Postgrad Society, in which he was a leading member.
The citation reads "The Postgrad Society aims to bring together postgraduate students through social, cultural and academic events, creating a community for students that can often feel left out of traditional university activities. The society has made a huge impact to the PG experience with monthly coffee morning, board game nights and collaboration with the Liverpool Doctoral College to create an effective feedback loop. Through the pandemic, they continued to offer virtual events to ensure their members were able to stay connected and many of their members continued to work throughout the pandemic making visors, working in labs and teaching."
Congratulations to Charlie and all members of the society!