Susan Smith recognised in Queen's New Year Honours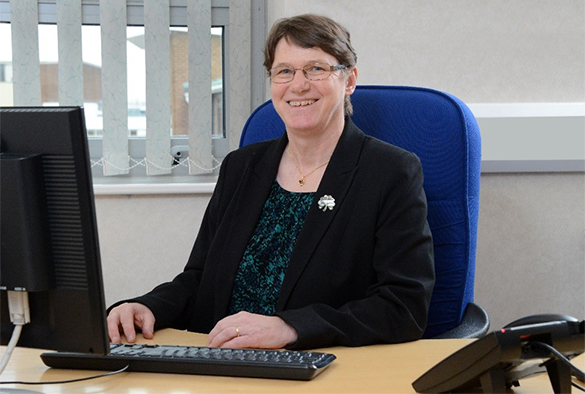 Professor Susan Smith, ASTeC Director Emeritus and Honorary Professor in the Department of Physics at the University of Liverpool, has been recognised by The Queen in her New Year honours list for her services to science and technology. The honours system recognises people who have 'made achievements in public life' and 'committed themselves to serving and helping Britain'.
A group of 10 independent honours committees, each covering a specialist subject area such as science, sport or health, consider nominations. The recommendations of these groups of independent experts and senior civil servants are passed on to the Prime Minister, and ultimately The Queen for approval.
Professor Smith was awarded an Order of the British Empire (OBE) for her many contributions to the field of accelerator science and technology over the years and for raising its public profile. Amongst her many contributions are the operation and upgrades of the SRS at Daresbury Laboratory, taking a lead in the accelerator design for the Diamond facility at RAL, and leading the construction of the energy recovery linac ALICE, as well as the EMMA and CLARA facilities at Daresbury. Most recently, Professor Smith was Director of Daresbury Laboratory, a role from which she retired in November 2020.
Professor Mark Thomson, the executive chair of the Science and Technology Facilities Council, said that this honour was very mush deserved. He added: "It is incredibly pleasing to see this public recognition for the major contributions and innovation made by Professor Smith throughout her career in accelerator and light source sciences."