Healthcare Instrumentation Workshop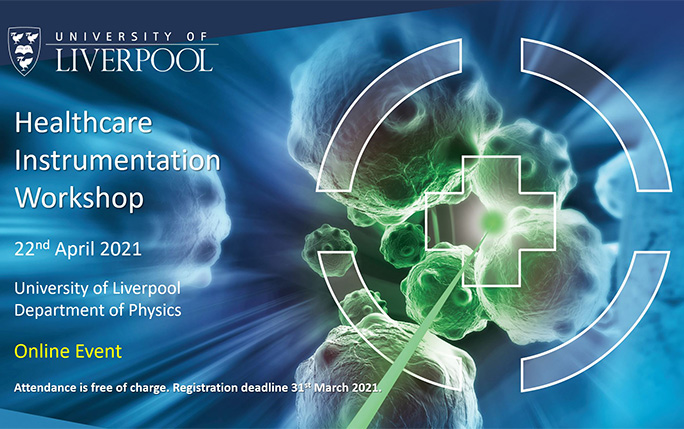 A Healthcare Instrumentation Workshop which was postponed last year due to the pandemic, will now be held online on Thursday 22 April 2021.
The workshop will bring together companies developing or manufacturing medical instrumentation, organisations which use such devices in healthcare, and academic researchers from the Physics Department of the University of Liverpool with the purpose of identifying the key research challenges in this area, and build partnerships to work together on future funding opportunities.
The event is open to industry, researchers, medical physicists and potential partners. The participants will have the opportunity to:
Meet virtually potential collaborators to solve business challenges through collaborative research and development.
Access specific research knowledge and support to enable you to prepare joint research proposals and develop new products.
Hear about funding opportunities available from a range of funders, including STFC, EPSRC, the Industrial Strategy Challenge Fund, EU and CRUK.
Please register at: https://bit.ly/3po99mA
Email questions to: c.astreos@liverpool.ac.uk
Attendance is free of charge.