Online panel for prospective students - Saturday 17th October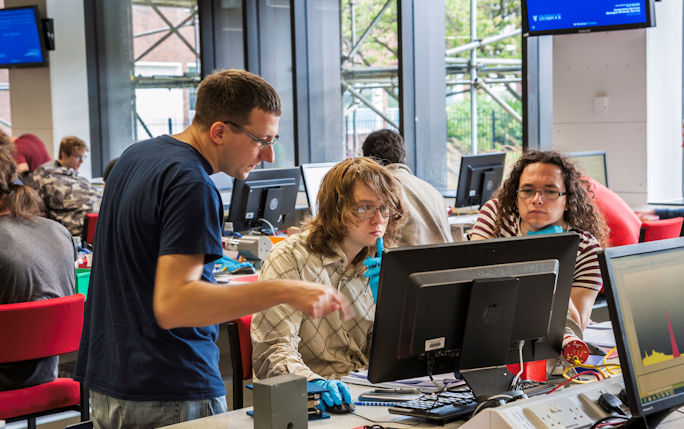 Thinking of studying a degree in Physics or Astrophysics?
At the University of Liverpool we work hard to create an engaging and collaborative atmosphere for our undergraduates. We pride ourselves on the environment this fosters, which sees the scientific discourse between staff and students continue throughout the department, from our award-winning teaching facilities, through to the coffee lounge and corridors.
To help you find out more about studying Physics, the Department of Physics at the University of Liverpool will be hosting a series of live panel discussions. There you can listen to academic members of staff as well as current students discuss what it's like to study Physics, what makes Liverpool special and why they chose to study with us. The panel will be hosted by our head of department, Prof Carsten Welsch, along with our admissions tutors, director of employability and programme directors, who will be there to answer any questions you may have about our degrees. This is a great opportunity to discover if a Liverpool Physics degree is right for you!
The first panel will start at 10am on Saturday 17th October and will be hosted on Zoom. Click here to register. Once registered, you will receive a direct link to join us on the day.
We look forward to seeing you on Saturday!